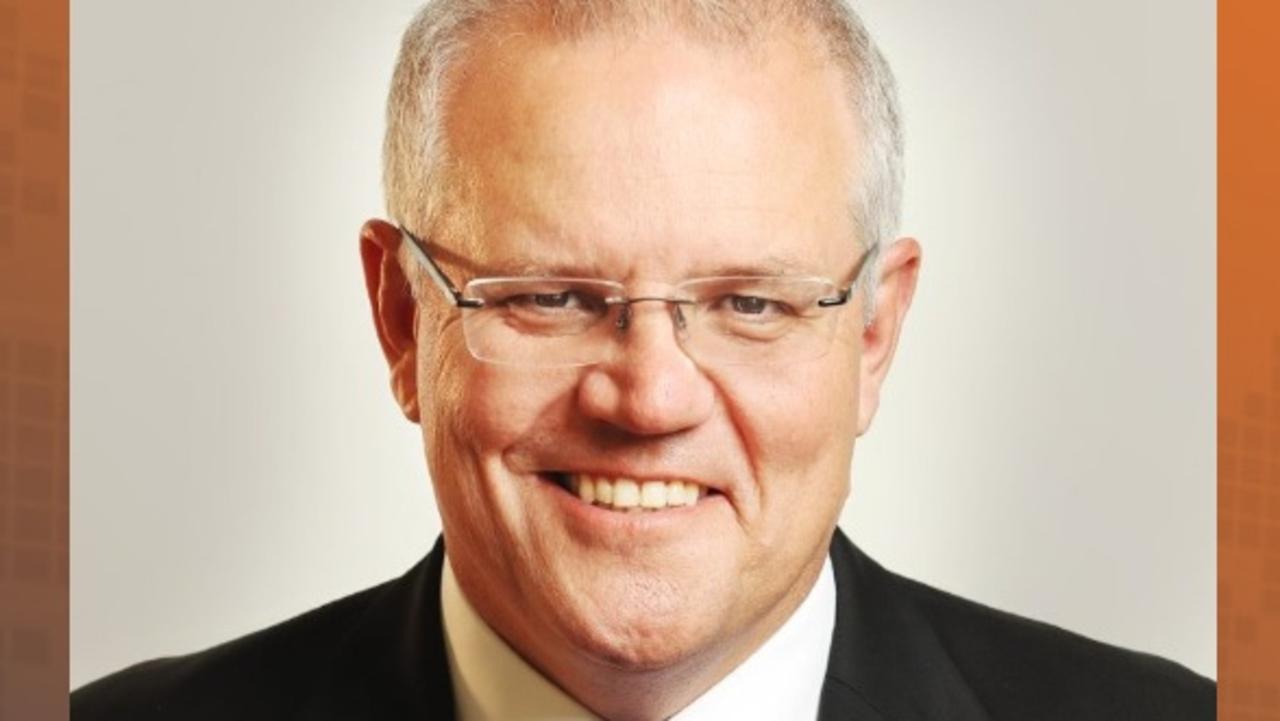 Scott Morrison has signed a contract with a talent agency that charges organizations up to $100,000 for speaking engagements with "global thought leaders."
The former prime minister has joined the US-based Worldwide Speakers Group (WWSG) to exclusively promote his global speaking engagements, the company announced on Friday.
"After extensive research and due diligence, I am delighted to be joining the Worldwide Speakers Group, which will help facilitate my growing private sector relationships," Mr Morrison said in press release.
"WWSG's roster of renowned thought leaders, their truly global client base and personal attention have already made our relationship special. I couldn't be more proud to join Bob Thomas, Dan Sims and the entire WWSG team in this next chapter."
Biography of the former prime minister WWSG website describes him as "the true definition of a leader with a 360-degree worldview."
"During his tenure, Morrison faced several challenges that required unique and innovative solutions," the report said.
"From managing the public safety of Australians during the pandemic to mitigating the economic crisis, dealing with natural disasters and leading the country when others were at war, Prime Minister Morrison has led Australia with his special brand of calm determination and reason. A mastermind behind globalization, Morrison brings his boundless influence and expertise to audiences around the world."
Mr Morrison can be booked to speak on topics such as 'The Future of Globalism', 'Covid-19: Lessons from the Great Disruption', 'Navigating the Indo-Pacific', 'The Net Zero Emissions Economy' and 'Faith, Religion' . and Technology in Liberal Democracies'.
If asked to deliver the Future of Globalism speech, Mr Morrison might outline "threats to the rules-based international order, the role of the UN and other multilateral institutions, the arc of autocracy against liberal democracy, supply chain security, the digital economy, resources and commodities, global trade and digital trade'.
In July, Mr. Morrison sang a little different melody during a sermon at Margaret Court Church, Victory Life Center in Perth, where he said he and his fellow believers "don't trust governments" and "don't trust the United Nations".
The WWSG page says "request details" about Mr. Morrison's fee range. An online form to check his availability requires the applicant to list his "speaker budget" from less than $15,000 ($24,000) to more than $60,000 ($96,250).
WWSG did not immediately respond to a request for comment on Mr. Morrison's standard performance fee or any upcoming bookings.
The press release notes that Mr. Morrison joins "several other high-profile thought leaders," including former US Vice President Mike Pence, Trump's former chief of staff General John Kelly, former Defense Secretary Mark Esper, CNN medical expert Sanjay Gupta, former FDA Commissioner Scott Gottlieb. , photographer Annie Leibovitz, former transportation secretary Elaine Chao, former CDC director Dr. Robert Redfield, and former White House coronavirus response coordinator Dr. Deborah Birks.
"Prime Minister Scott Morrison has been a respected leader in Australia, across the APAC region and around the world," WWSG CEO Dan Sims said in a statement.
"The experience of Prime Minister Morrison, who is known for providing moderate geopolitical leadership and actively working towards a zero-emissions global economy, will be critical for business leaders on six continents. In addition, Prime Minister Morrison is a man of strong faith and will actively seek opportunities to serve the global community. Worldwide Speakers Group is honored to represent Prime Minister Morrison for his speaking engagements and we look forward to making him available to our clients around the world."
Earlier this year, Mr Morrison confirmed he had started taking it cash payments and free business class flights for appearances in his post-prime life.
Mr Morrison updated his register of financial interests to parliament in August, revealing he had been paid an undisclosed sum in cash and given free business-class flights to Tokyo and luxury accommodation when he missed the first week of parliament in July.
It was later revealed that his "privately funded" trip to Tokyo would cost money thousands of taxpayers dollars because a team of AFP personal security officers went with the former prime minister and his wife Jenny to Japan.
At the time, it was believed he could have been paid up to $50,000 to speak at a conference linked to the Japanese billionaire, on top of his $211,250 salary as Australia's most famous laureate.
Mr Morrison was ousted in May's election, which saw the coalition lose 19 seats and Labour, led by Anthony Albanese, gain seven to form a majority government for the first time since 2007.
— with Samantha Maiden
Originally published as Scott Morrison joins the global chat panel for engagement after the Prime Minister
https://www.heraldsun.com.au/business/work/scott-morrison-joins-global-speaking-group-for-postprime-ministership-engagements/news-story/de7856695b6ed47ce0c8b7ecae703aff