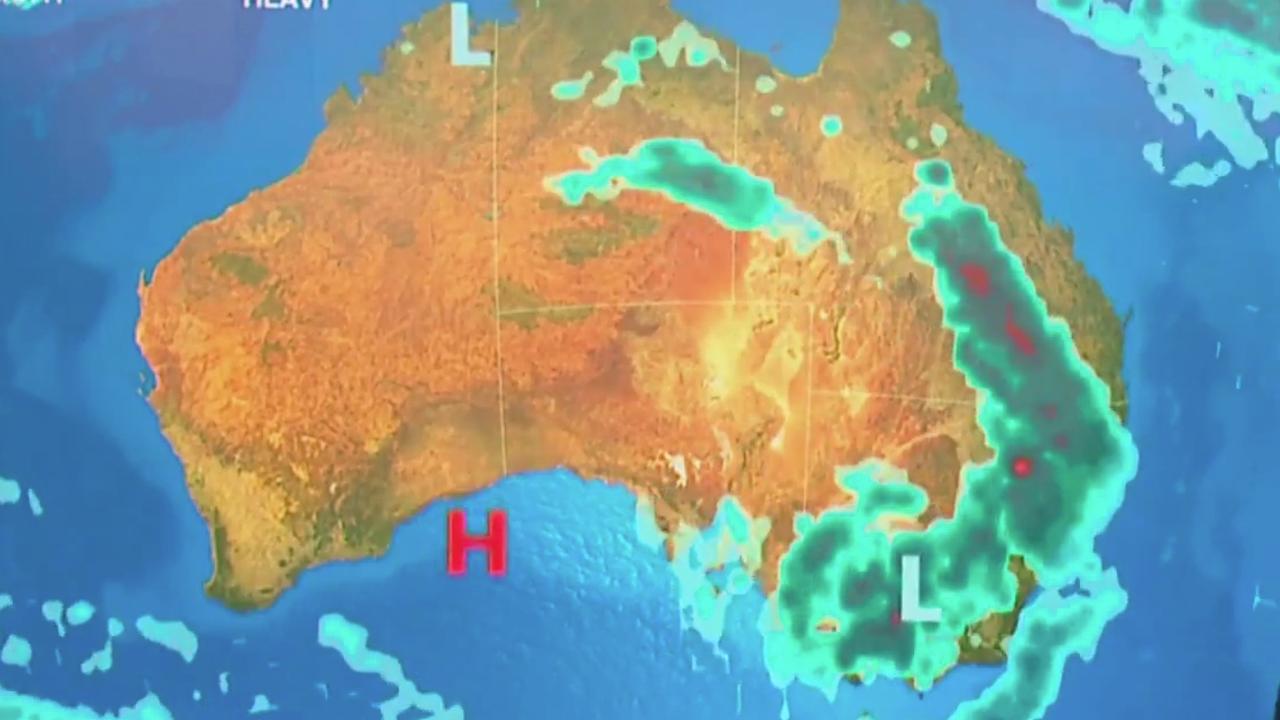 In very bad news, forecasters expect heavy showers to hit half of the country next week as September draws to a chilly end.
Meteorologist Alison Osborne revealed Saturday's forecast showed "widespread storm surges" leading to "absolute saturation" across much of Australia over the next few days.
While a sunny spring day is forecast for much of the country on Sunday, heavy flooding is expected next week, which could create more weather chaos in areas already struggling with flooding.
An "outbreak of severe storms in several states" will develop over Western Australia before moving into South Australia and then eastern Australia.
On Monday, there will be small showers with a force of up to 5 mm in the south-west of the country.
By Tuesday, according to forecasts, it will rain in half of the country.
"The models agree very well with a widespread outbreak of storms extending from central Queensland to northern New South Wales and down to Victoria," Ms Absurn said.
Sky News weather presenter Henrietta Moore said huge areas of the country were in for "absolute saturation" next week.
Widespread showers will take place across South Australia, Victoria, Tasmania, New South Wales and Queensland before moving up the country.
Long-lasting rain is forecast for Sydney, with "potentially severe storms" and thunderstorms possible over the weekend. Heavy rains will pass over the city throughout Tuesday.
Showers are forecast for Brisbane from Tuesday, with up to 6mm of rain expected on Wednesday.
Flooding of up to 20mm is forecast to hit the chilly Australian Capital Territory on Tuesday, with showers expected to continue throughout the week.
In Melbourne, the wet weather will return on Monday and continue all week.
Hobart is expected to see rain over the weekend, which will increase during the week.
Showers will continue from Sunday into midweek in Adelaide, while Perth is expected to see some relief from the rain after the weekend.
There is little respite for residents of Darwin, where Saturday is forecast to be rainy before the rain clears and returns again on Wednesday.
The grim forecast means every Australian capital city, except Darwin, will spend the entire month in temperatures below 30 degrees.
The grim revelations come after the Bureau of Meteorology announced that Australia will experience a rare third La Niña season – news no one wanted to hear.
This year, the east coast of the country has been devastated by three major floods, which have killed hundreds of thousands of people and left many homeless.
Currently, the NSW State Emergency Service alone has issued 19 flood warnings and many residents of the state are on high alert for flooding in their area.
Originally published as Half of Australia to be 'absolutely saturated' next week amid widespread storm surge
https://www.weeklytimesnow.com.au/breaking-news/half-of-australia-set-for-absolute-saturation-next-week-amid-widespread-storm-outbursts/news-story/157a98810e09cdf1370afe467e185dd2