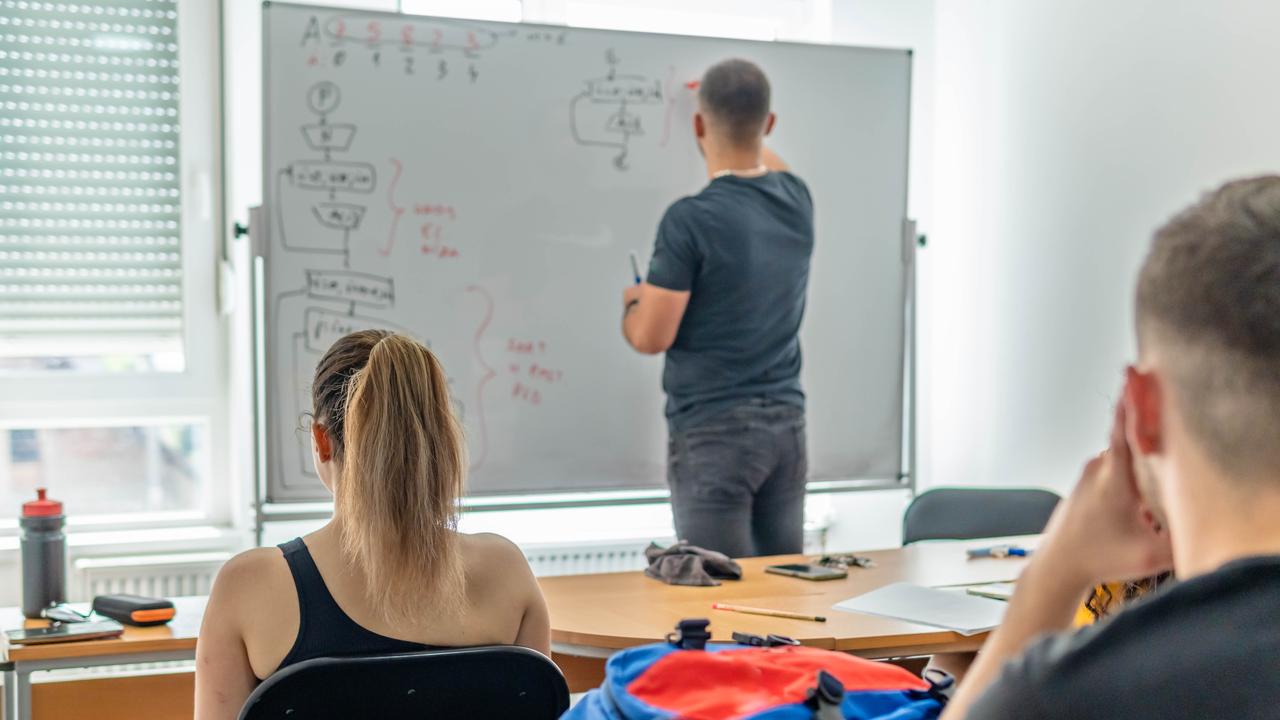 In a desperate bid to entice teachers from across Australia to work in Victoria, the state has announced a huge $50,000 bonus for those who have moved, but not everyone is happy.
It's all part of a major campaign to lure teachers to the state with promises of better work-life balance, paid travel expenses and annual benefits.
The sign-up offer of up to $50,000 is open to any teacher in Australia outside of Victoria, but the focus is on poaching recruits from neighboring South Australia.
The state government says the move is aimed at "supporting eligible Victorian public schools to attract appropriately qualified teachers to fill hard-to-staff positions".
"I know it's a competitive market, so come and work in an education state," Victorian Premier Daniel Andrews said.
But South Australia's Education Minister Blair Boyer said he did not believe states should be raiding each other's workforce.
"It's very cheeky of Victoria and just because you have 'state of education' on your number plates doesn't mean it's true," Boyer said 7NEWS.
South Australia is taking steps to retain teachers, including a one-off cash award of $20,000 for regional teachers.
"It made me laugh a little bit when I heard what Dan Andrews said," he said.
"It will be interesting to see how far that $50,000 sign-on bonus goes when you move to Victoria."
Cash incentives for selected teachers
Australia's official agency for education quality has called for big changes as the country faces a nationwide teacher shortage.
The Australian Institute of Learning and School Leadership announced in August that it would begin recruiting workers with tertiary education to earn while they learn on the job.
Federal Education Minister Jason Clare said the number of teachers in training had fallen by 16 per cent since 2012.
"More children are going to school now than ever before … but fewer people are going to university to study teaching," he said.
"More and more teachers are leaving the profession early either because they feel burned out, exhausted or for other reasons."
Mr Clare said the Federal Government was offering incentives of up to $40,000 for the "best and brightest" university graduates to become teachers.
The High Achievement Teacher Program also aims to encourage more professionals than ever to join the education system.
AITSL's proposal says it aims to make teaching careers "attractive" by insisting on high rewards for the "best" teachers.
"There is evidence that increasing pay in senior positions will make the profession more attractive than more expensive general pay increases," the paper said.
"Australia is facing a critical teacher shortage due to a number of factors, including increasing student numbers, declining numbers of people studying for teaching degrees, an aging workforce and the percentage of teachers leaving the profession each year to pursue other careers. .
"Clear action is needed to make teaching a career attractive."
Originally published as A huge $50,000 bonus for regular work
https://www.heraldsun.com.au/business/work/massive-50k-signon-bonus-for-common-job/news-story/169045ef51df52019acfed0f1c0496d5