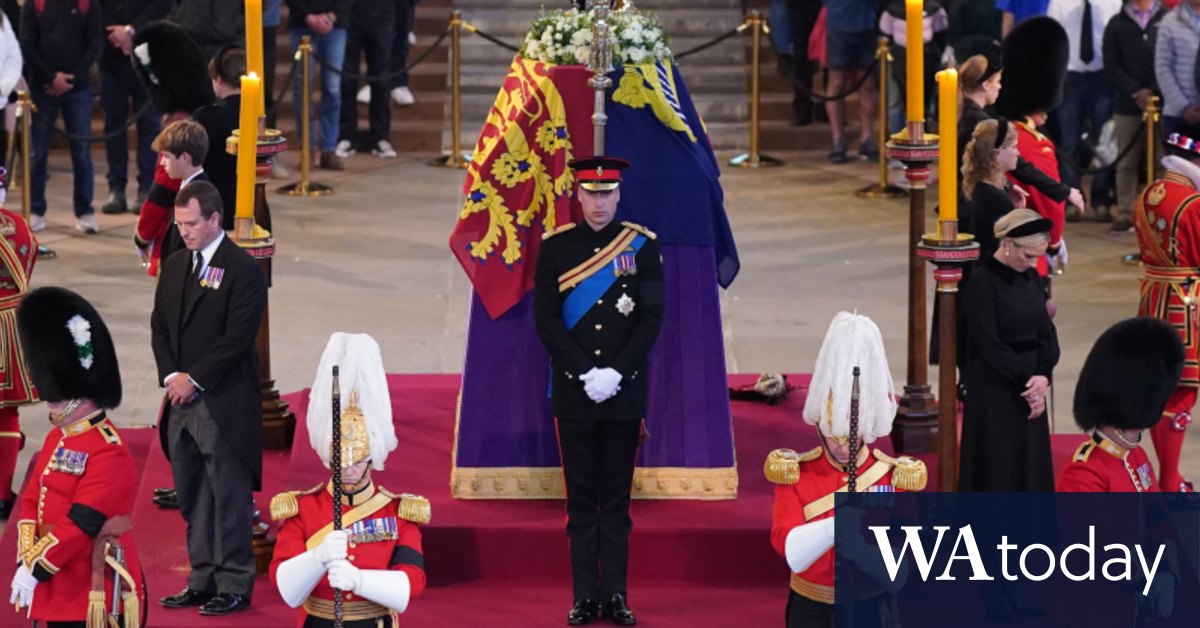 "Nobody relied on me at all, far from it," he told the BBC.
"My view remains that we will not welcome receptions in Parliament, and that is when I barred the ambassador and accredited Chinese from coming to the House of Commons.
"Holding a reception in the House of Commons, when MPs and colleagues received sanctions, is unacceptable.
"My opinion remains the same and nothing has changed, but this is not about politics at the moment, this is about the grief we all share."
He called on the Chinese to lift the sanctions against the MPs.
Former Conservative leader Iain Duncan Smith attacked the establishment.
Loading
"The establishment is always wrong, this is another example of the establishment appeasing the way they were wrong in the 1930s," he said. Herald and The era.
"It's embarrassing for the UK because it shows how weak we are in the face of bullying from China and it doesn't bode well for the future," he said.
David Alton, one of the sanctioning members of the House of Representatives, said the decision was "divisive, inept and deeply offensive".
"This is a bad decision because it is full of inconsistencies and illogicalities," he said.
"It is a bad decision because it puts the King, the Prime Minister, the Speaker and the Lord Speaker in a completely embarrassing and offensive position. And most importantly, it is a bad decision because it is an insult to all those who are suffering at the hands of the Chinese Communist Party," he said in a statement.
Tim Lawton, another MP who is under Chinese sanctions and wrote to the Speaker last week asking for the Chinese to be banned, said the change of position was "deeply worrying".
"The news that the Speakers have bowed to pressure to allow a Chinese delegation into Westminster Hall is deeply disturbing," he said in an interview.
"Last year, China's ambassador was banned from the Palace of Westminster as the highest representative of the Chinese government in the UK and in response to the government's decision to sanction seven parliamentarians for speaking out and doing their jobs.
"Now, it would be strange to argue that the same prohibition should not apply to someone even higher up in the Chinese regime, who has had an even closer hand in trying to suppress the right to free speech in an elected democracy.
"If the speakers caved in to Chinese pressure, it sends a very dangerous message to Beijing that despite tough words, they can always get their way by throwing their weight around, and we hoped that parliament would resolutely oppose such bullying tactics." he said. said.
The Ministry of Foreign Affairs did not respond to a request for comment.
The Morning Edition newsletter is our guide to the day's most important and interesting stories, analysis and insight. Register here.
https://www.watoday.com.au/world/europe/ban-on-chinese-officials-visiting-queen-s-coffin-reversed-angering-mps-20220918-p5bj2r.html?ref=rss&utm_medium=rss&utm_source=rss_feed