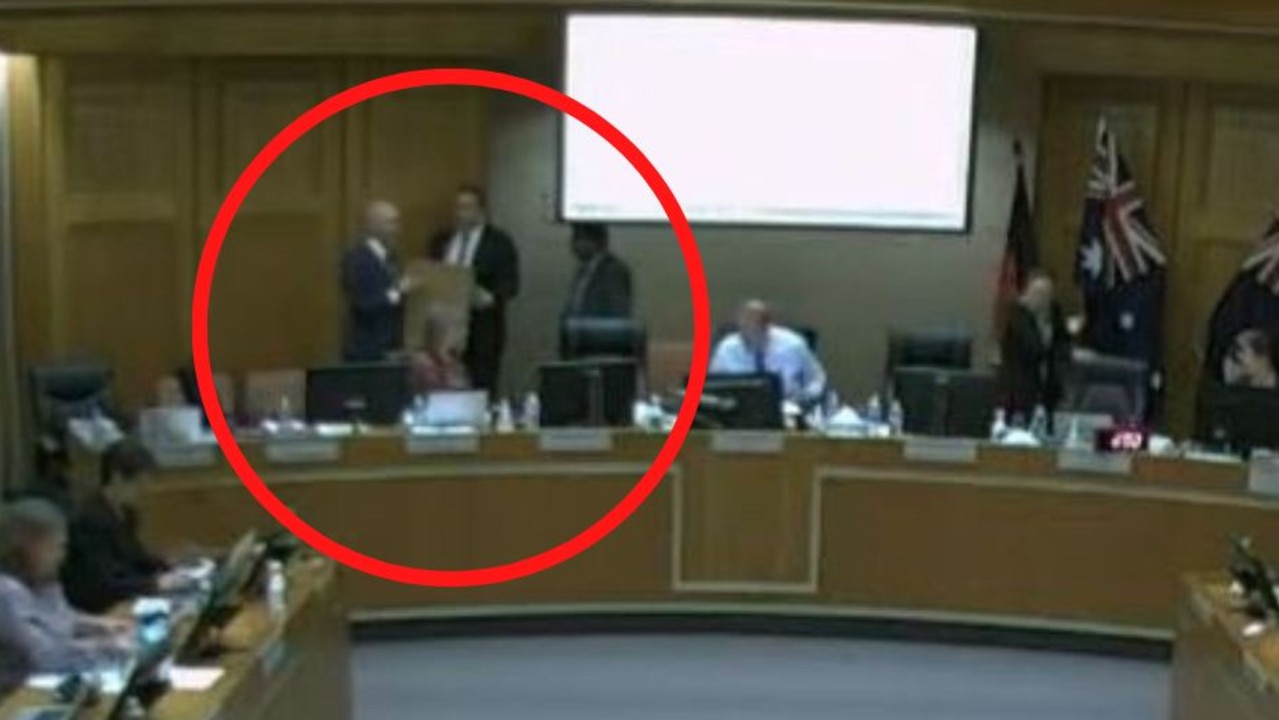 Two Sydney councilors have been embroiled in a furious spat after being accused of being "very insensitive" when a picture of the Queen was removed mid-way through a meeting this week.
Sydney's Inner West Council mayor Darcy Byrne called the painting "redundant" when it was removed from the chamber's wall by councilor Tim Stevens.
Mr Stevens presented the Queen's portrait to the council's chief executive.
Mr Byrne said: "Now that's redundant – it's not like you're giving away an asset."
But Inner West independent councilor John Stomolis was outraged by their behaviour.
"It was very insensitive and disrespectful, especially during this time of mourning," he said.
While laughter was heard from the audience in the gallery, one female voice also spoke at the meeting, saying the move was "disrespectful".
Mr Stamolis was critical of Mr Byrne's behaviour.
"Such recklessness from an Inner West community leader is appalling," he said The Daily Telegraph.
"We have a prime minister who leads republican debates, but at the same time very respectfully, goes to funerals and announces a holiday.
"The Prime Minister would like councilors to have the same level of respect."
But Mr Stevens said he meant no "disrespect" by the move and believed the removal of the painting was appropriate following King Charles's announcement.
"In light of the Queen's death and the accession of a new King, I have deemed it appropriate and respectful during the period of official mourning that the Queen's portrait be removed from display in the Council Chamber," he said.
Mr Byrne, who made a condolence plea to the Queen earlier in the meeting, said the "asset" comment was in response to the CEO's statement that his wife would enjoy it.
A portrait of the late Queen sat behind the mayor until the end of the meeting, but was then returned to the wall.
Mr Breen said advice was being sought on the correct protocol for when the statue of King Charles would be installed.
Originally published as Inner West councilors' behavior branded 'insensitive' after Queen image removed during meeting
https://www.dailytelegraph.com.au/entertainment/celebrity/inner-west-councillors-behaviour-labelled-insensitive-after-removing-queen-picture-during-meeting/news-story/3d668e9e5688a3521f01af47c1bda558