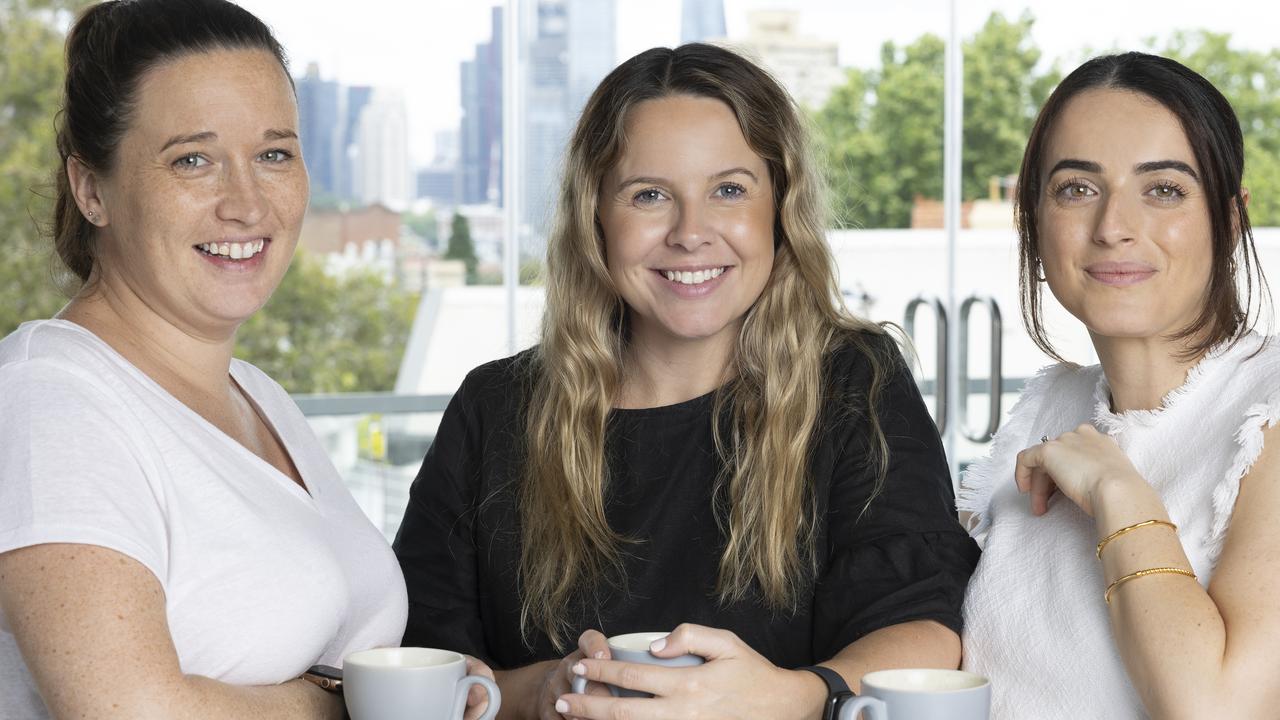 Australian employees at alcohol maker Diageo will receive new bonuses of $6,500 after it introduced a new policy in September.
Company pensions will be paid while its employees take paid parental leave, and the new benefit adds an extra $64,889 to the pension fund over their working life if they have two children.
One of the leading paid parental leave companies is offering 26 weeks of leave, which it already pays for in pensions, while the new policy will add an extra $6,500 on average pension funds personnel.
For an employee with one child under the new policy, it would give them an extra $34,705 at retirement, according to Diageo's analysis.
It comes at a time when women have been hit hard by the gender pension gap, with over-55s the main age group for homelessness.
A KPMG report last year found that in the years approaching retirement age, the gender gap in pensions can be as high as 22 to 35 percent.
It showed that the average superannuation balance for men aged 60-64 is $204,107, while for women of the same age it is $146,900, a 28 per cent increase.
Over the past decade, more than a million Australian mums have missed out on more than $1.6 billion in retirement benefits due to the government's paternity pay program alone.
Alana Lucci is one Diageo employee who should be one of the first to benefit from the new policy as she is almost seven months pregnant.
The brand manager gave birth to her son, now three, and took a year's leave under the company's previous parental leave policy, which was 12 weeks on full pay but did not include 12 months' pension.
"My husband has his own business, which is quite slow, so we basically lived off my paternity leave for the first time – it was a bit stressful having to make compromises while I was away," she told news.com .au.
"I feel a lot better this time, starting with this, and that financially next year we're going to be in a better position, but also for our future as well.
"It puts your mind at ease and gives you a bit of peace of mind that we won't have any extra money stress. This time there is no hesitation to take the full 12 months."
The Sydney mother has increased her superannuation contributions to 13 per cent over the past few years to catch up, but said the policy was important for another reason.
"My son is really autistic, so I think about our future all the time because we don't know what his future will be," she added.
The 30-year-old said she was proud to work for a company that puts gender equality at the forefront of its policies and wanted more Australian companies to step up.
"I talk to people around me and the companies they work for don't even offer paid parental leave and I just see the stress when it comes to them having kids," she said.
"I don't think your job should determine whether you have children. They have to support family life and try to make it as easy as possible."
Ashley Sladen, head of digital marketing at Diageo, is another employee who finds the policy "weird".
She is currently six months pregnant with her first child and said she would not be able to take her planned 10 months off without the scheme.
"It really makes me feel confident about taking time off from my career. I have been a very career-focused woman and breadwinner for my family, and this is future-proofing me and my family and my overall financial situation in my later years," she said.
"It doesn't seem like I'm missing out on much by wanting to have two kids. This is my first child and I feel confident about my career and stability and how I can contribute to my family."
The 33-year-old said it was a huge relief to know her pension would be paid and she would not face "setbacks" in terms of her retirement.
She said her friends have been asking her about working at Diageo because of the new policy.
"From personal experience, I have so many girlfriends at a similar stage in their lives who can only take time off for very short periods, and it's a financial decision. "Having to decide between wanting to be a successful working woman and wanting to be a mom and take care of my kids and family is a battle to think about how I have to choose one over the other," she said. said.
"I'm sorry that my girlfriends have to take a vacation for three or four months and then go back to work. As a family, we could not thrive without family leave and pensions to protect us later in life."
Amid the baby boom at the Diageo offices, Jem Roberson, who has been with the company for 11 years and is currently a buyer marketing manager, is also pregnant with her second child.
The 37-year-old said she was worried about her finances when she gave birth to her first child, now five, but the new policy has given her "peace of mind". She also wants to see more companies doing better in the space.
"I think the government is going in the right direction, but I think more companies need to get on board and try to make this a better future for women and men employers," she said.
"I have a sister on maternity leave and she works for a government organization and she's thrilled that my company is doing this because a lot of companies don't even offer anything other than the government leave you can get."
Diageo Australia managing director Angus McPherson said his employees were already entitled to 26 weeks of paid family leave, regardless of an employee's length of service or whether they were the primary or secondary carer.
But the drinks company wanted to close the super gender gap and in September introduced a full 12 months of pension payments to those on family leave, he added.
"The seniority pay gap remains a huge issue, with women still retiring with less than men. Policies like ours play a small but critical role in bridging that gap," he said.
"We are delighted to be leading the industry in offering our Diageo Australia employees a full 12 months of pension benefits while they are on family leave.
"We know that the gap in retirement benefits between men and women remains significant, and that women often retire with significantly less savings than men."
"Another important step we are taking is to support all employees, regardless of gender, to take extended periods of family leave.
"At Diageo, we have extensive experience of fathers taking up to a year off to spend time with their families. Virtually every new parent in our business has taken paternity leave in the past few years."
Diageo joins a number of Australian companies that have recently offered more generous paid parental leave policies.
Among the major accountancy firms, KPMG and PwC offer 26 weeks of paid parental leave for all parents regardless of gender, as well as 12 months of continuous seniority benefits.
Law firms Clayton Utz and Allens also offer the same benefits to their employees.
Meanwhile, companies such as Spotify and law firms King & Wood Mallesons and Ashurst also provide 26 weeks of paid parental leave.
Originally published as Alcohol company Diageo is offering Australian employees new bonuses of $6,500
https://www.heraldsun.com.au/business/work/alcohol-company-diageo-offers-new-65k-perk-to-aussie-staff/news-story/72473351a13ac720626379624399ca32