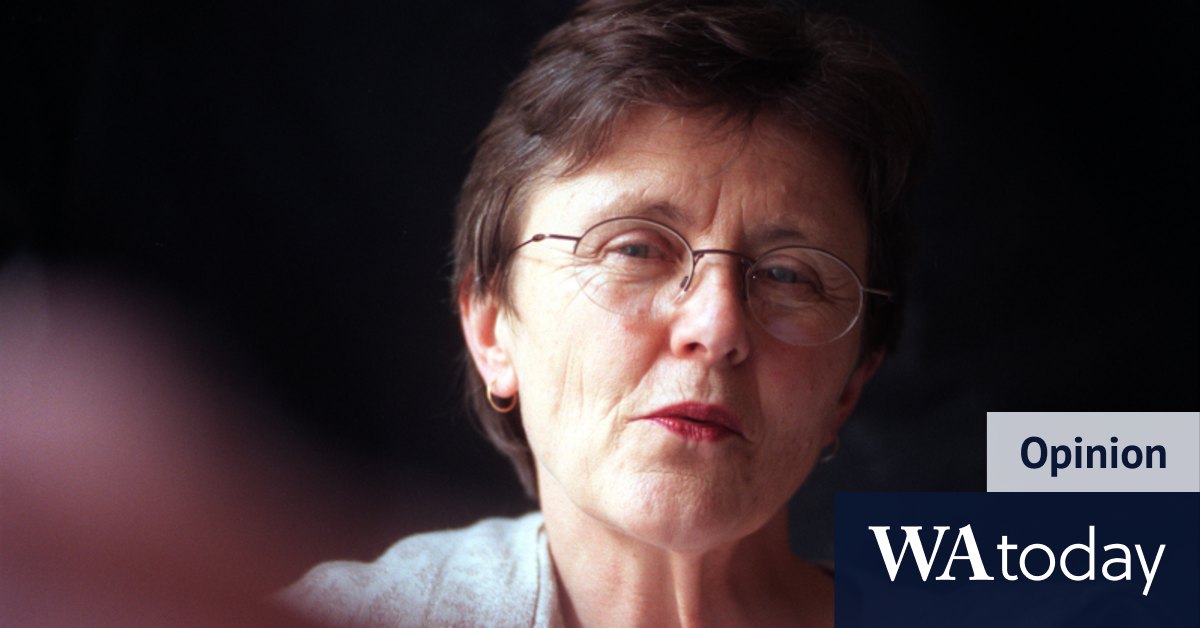 Morrison's self-description dominated the last week of the campaign, which was facilitated by the prime minister's accidental fall of a small soccer ball on a football field in Bradden, Tasmania.
Morrison may be awkward, and his manners leave much to be desired, but we want a man on the field who could climb on his shoulder if necessary, right?
Ironically, promoting the bulldozer narrative, the prime minister also promised to change. He promised to go the other way, now we are coming out of the pandemic regime and moving into a recovery phase where he will manage a developing economy while avoiding international threats to stability, both economic and geopolitical.
There would be more compassion. (When? Under what circumstances? The details were vague.) His wife Jenny was with him during his company during the last leg, her presence coinciding with Morrison's perception of this traditionally more feminine trait.
Finally, on the last day of the election campaign, Morrison described himself as, yes, a bulldozer but running on a reduced gear. Morrison wanted us to see his character stable and reliable – what could be stronger than a bulldozer? But at the same time he wanted us to believe he could soften and flow.
And there was Albanez, who introduced himself as "Alba" from the time he was a skinny kid at the University of Sydney. Then he looked like a guy sitting in a corner at parties in common houses, talking about socialism and music. Perhaps longer than anyone else, interested in a subject.
Who was he now? Morrison and others stressed his change of image – new characteristics, weight loss, teeth straightening. But Albanese struggled to show voters that his character was established early on, and he has changed little since then.
His is the best Labor prehistory since Chifley and he heavily incorporated it during the campaign. Raised by a single retired mother with a disability, the Albanian was the first in the family to enter university; a child of public housing, forced to grow rapidly.
Albanese spent most of the campaign talking about the government's power to change people's lives, which he knew because he lived it (in his case, the Catholic Church also did a good job of educating him despite the unprofitable circumstances).
Loading
Morrison, who managed a record level of public debt that arose before the pandemic and deteriorated during it, now wanted to switch to a small government. He made this an obvious feature of his company. The coalition government will support the economy, but otherwise leaves Australians to run their own affairs.
Morrison's policy on homes, which would really affect very few people, was a great tool for a common message – it's your money, it's your life, and as a government we will get out of it. He was never asked how this was in line with his newly accepted interest in women's public sport – in particular, his belief that trans-women should be excluded from it. How was the special organization of women's football clubs the business of a national leader?
Of course, the problem with the promise to take away power in the lives of people given during the election campaign is that first, you have to get a lot in person to convince them to vote for you. Given global indicators, shocks and changes are inevitable during the work of the 47th Parliament. No doubt it will be character formation for all participants.
https://www.watoday.com.au/politics/federal/questions-of-character-dominated-campaign-as-shape-shifting-pm-tried-on-new-personae-20220520-p5an5y.html?ref=rss&utm_medium=rss&utm_source=rss_feed