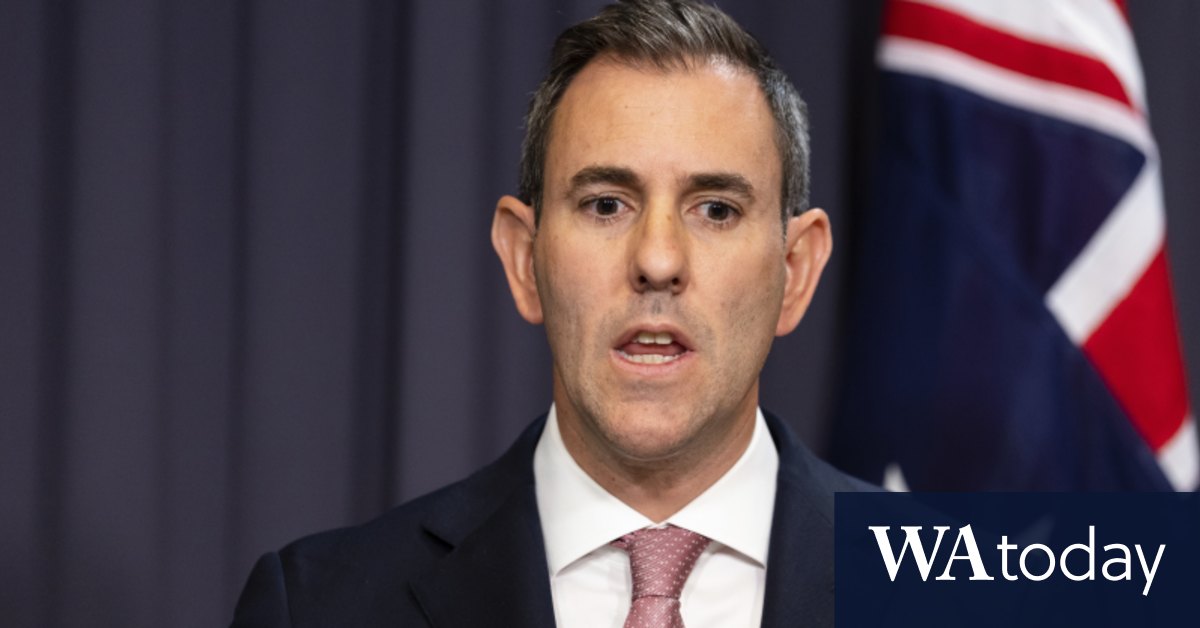 Your correspondent (Letters, October 7) prioritizes the return of "stranded Afghans" and Julian Assange over "ISIS women and children". These poor kids were never ISIS. Our national anthem says "we have boundless plains to share" not "bonds to share". So bring them all home, I say. Kent Mayo, Uralla
Broken house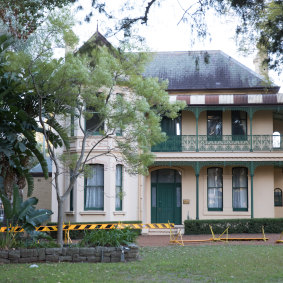 Sorry that, like Humpty Dumpty who sat on the wall, Willow Grove will never be put back together (lettersOctober 7). Harry Gorvay, Pennant Hills
Waiting for Willow Grove to reopen will likely take as long as waiting for the National Parks and Wildlife Service to lift the temporary COVID fee charged to campgrounds in the vast majority of parks. Michael McFayne, Carrillo
A person is a person
"People before plants"? Has young Scottie Morrison, marketing prodigy and notorious slave to slogans, found himself a new job? Bill Young, Killcare Heights
Top of the rainbow
Discussion of rainbows (letters, 7 October) got me thinking about Rainbow Street, which connects Kingsford and Randwick. As a child, it was difficult to cycle from Rainbow Street School to the top, where you cycled down the steep descent to Kingsford. Bob Phillips, Cabarita
The rules of my kitchen
Your picture of a gloomy rented kitchen looks a lot like my perpetually morning kitchen (‴Really, really scary': grim pickings for tenants as vacancies dry up", smh.com.au, 7 October). Maybe people in their seventies see the world differently? Keith Russell, Mayfield West
Flood Solution: Why not cut off Sackville Gorge?
I welcome Susan Templeman's call for some lateral thinking about the construction of the Warragamba Dam wall ("Lower the water level at the dam for a safe Warragamba", October 7). It may have opened the floodgates to a more comprehensive solution to the Hawkesbury/Nepean flooding problem. Raising the wall by 14 meters is clearly on the nose politically and environmentally, and reducing the maximum height of the water by 12 meters is risky for the security of supplies. So why not investigate the consequences of (say) raising the wall by three metres, lowering the maximum level by three metres, and importantly, reconsider the option of shutting down the main cause of flooding in Sackville Gorge? Peter Russell, Coogee
I'm surprised the Perot government didn't get someone to dig the dam to make it 14 meters deeper. Perhaps the Prime Minister could entrust this task to Matt Keane, who is an innovative thinker and never puts politics before the environment. Philip Bell, Brontë
What is Labour's plan for the Warragamba Dam – as we know Perott will lead the opposition at the next election? Zuzu Burford, Heathcote
Before the last state election, Gladys Berejiklian got the stadium demolished. It is likely that in case of election defeat, the work should be continued. "Fast tracking" the Warragamba Perotetto fiasco seems to be in the same mindset. Start it before the election to keep it going. Peter Thompson, Grenfell
Raising the wall by 14 meters will add enormous pressure to the dam. Has anyone competent calculated whether the current structure is capable of this growth? If not, a future dam failure will cause more flooding than any past disaster. Richard Kirby, Campbelltown
I remember in the mid-zeros in Sydney there were dry years and the Warragamba dropped to unprecedented lows. This prompted a backlash to find alternative sources of water, and so a desalination plant was built as a backup. It was rarely used. Now we have the opposite with an excess of water, so this time the knee-jerk reaction is to raise the dam wall. I bet Sydney will have another dry spell in the next few years and we'll all be looking at water levels 20 meters or so below the expensive new wall. David Hellstrom, Wahroonga
Trolled at road tolls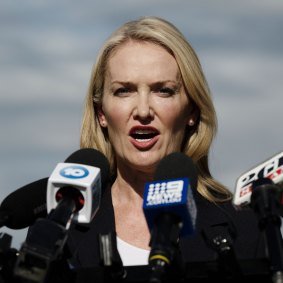 This week I read Margot Saville's article on tolls with interest ("Who will be surveyed fees in NSW", October 6). Saville repeated a number of falsehoods spread by the NSW Labor opposition and the NSW Greens. She said households were paying "up to $6,000 a year for travel." The source of the figure is research commissioned by the New South Wales Labor Party to support its fee scare campaign. Who did the research? Alpha beta. An analyst? Andrew Charlton, who later became the federal Labor MP for Parramatta. That's what Seville missed. The NSW Liberal Government has a toll rebate scheme in place. From January, eligible motorists will get up to 40 per cent back on their toll bills from July 1, saving them up to $750 a year and benefiting around half a million people. Earlier this year the government announced a review of fares to look at the whole network and how we can make the pricing system fairer. Savile also complained about the lack of public transport and infrastructure in our city, while expressing dismay at the amount of work taking place in the inner west near where she lives, including the new Sydney Metro line linking Parramatta to the city. Given that she admitted to rarely leaving the house during the week, Savile could be excused for taking this rather narrow (and controversial) view. Both the new metro line and the Rozelle interchange will reduce travel times for families further afield than the inner west, including those living in western, southern and north-western Sydney. I was at the Western Sydney Leadership Dialogue last week. Western and South Western Sydney has undergone an amazing transformation over the past 15 years and it is vital that we continue to make it an attractive place for people to live, work and play in our outer suburbs. These are the people we think about every day. Natalie Ward, Minister for Metropolitan Roads
Surgery is required
What is a one-size-fits-all solution to overcrowded emergency rooms, unaffordable primary care, pharmacy prescriptions, inadequate regional health care, and even failing care for the elderly ("The Minister of Health denies the doctors' statements", October 7)? An experienced, well-funded, well-served and valued general practice. It is the only medical industry that has been in decline for more than a decade, and that is largely due to government policy or mismanagement. Rowan Godwin, Roselle
Let's balance the health debate in NSW. I am not saying that there are no unacceptable delays in public hospitals. But when I arrived at Hornsby Hospital's emergency department last Thursday night with a broken kneecap, I was x-rayed half an hour later and operated on less than 36 hours later. Whether I was admitted as a public or private patient did not matter for the time. The staff at all levels were excellent. I would hardly call it "third world". Tony Gapes, Pymble
Who would want second class?
Additional pay for high performing teachers (letters, October 7) will cause horror in parents. They will demand that their children be taught by a "super teacher". Who will be ready to take second place? More appropriate pay for all qualified teachers is the only practical solution. Ian Roberts, Warriewood
The horse rushed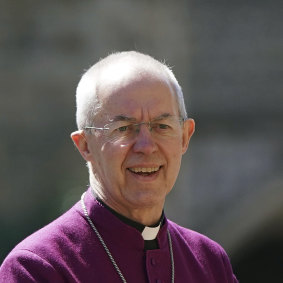 The Archbishop of Canterbury is concerned that the schism in the local Anglican Church "says that we do not hold to the teachings of Christ … that his followers will be one" ("Anglican schism is the same as politics , October 7). A moment's thought would have reminded him that that horse had dashed centuries ago. Ian McIndoe, Forest Lodge
The Archbishop of Canterbury is right: a schism in the Church of England would be bad for the church, but it could also be good. Currently, in Anglican history, the precious message of love, peace and hope is often hidden behind the arguments of irreconcilable differences. Of course, our goal is not to preserve the institution, but to clearly preach Jesus. The Revd Nigel Fortescue, Senior Minister, Christ Church, St Ives
An interesting decision
All these politicians are trying to force young people to buy houses. A Labor government could really help this by changing negative gearing mechanisms to the benefit of investors. It is best not to allow investors to claim the mortgage interest as a tax deduction. Homeowners can't. Set a date from which any new purchases will be tax-free. Do everything else John Rome, Mount Lawley (Washington)
Postscript
The republic, the star of the letters for the past month or so, took a back seat this week as the writers took up other topics. The biggest of these, the proposed construction of the Warragamba Dam wall, started mid-week and has been steadily growing since then. There was no leakage: it all started as a complete flood that quickly flooded the mailbox of letters. There were too many letters to publish; suffice it to say that more than one writer was in favor.
Taxation continues to rise, and the writers are less and less happy about the idea of ​​keeping the third phase of tax cuts. They don't see the point in giving more money to rich people, and Labor's talk of not breaking its promises doesn't make any sense.
Teachers, as usual, deservedly so, this week received considerable support against the government's ideas to increase the pay of the top 10%, apparently to encourage the rest. The idea was immediately dismantled. Who will judge who was the best teacher? Why does this prevent people from leaving the profession? There were many questions and few answers.
There was also heated debate over the return home of Australian women and children trapped in Islamic State camps in Syria. Writers mostly advocate it for humanitarian and practical reasons, that repatriates are easier to observe here than abroad. Several authors argue that this is too great a risk for Australia.
News that a new airport in western Sydney could open without proper public transport because of budget issues has been met with the usual annoyed derision from die-hard Sydney commuters.
Harriet Veitch, Acting Letters Editor
Send a letter to Sydney Morning Herald, email letters@smh.com.au. Click here for tips on sending emails.
The Opinion Newsletter is a weekly selection of views that challenge, advocate and inform you. Register here.
https://www.watoday.com.au/national/nsw/major-parties-need-to-show-moral-courage-20221007-p5bnwv.html?ref=rss&utm_medium=rss&utm_source=rss_feed