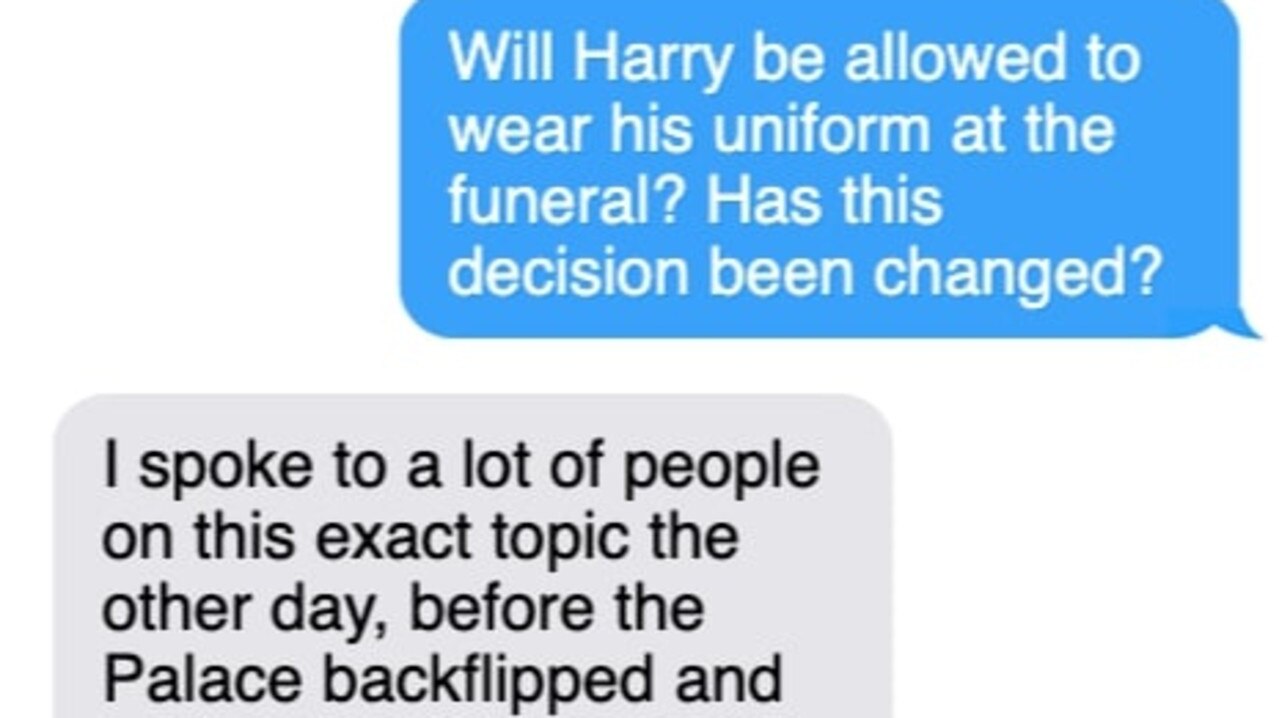 Australians have had their say on Prince Harry and Meghan Markle's return to the royal family following the Queen's death, and they're not amused.
In a survey conducted on news.com.au's exclusive text platform – where subscribers can get live news from our team of royal reporters and experts – respondents were very unhappy to see the Duke and Duchess of Sussex back with the Royal Family after the couple's dramatic exit from the firm.
In response to the question "Are you happy to see Harry and Meghan back in the royal family?" 10 times as many respondents answered "no" than those who were satisfied with the return of the Duke and Duchess of Sussex.
Those who favored the return of the Sussexes seemed more enthusiastic about returning the prince to the royal position than his wife, and many respondents noted this.
"Yes, but Harry, NOT Meghan," replied one follower.
"Yes, with their family, but not as royals," clarified another.
Others explained the reasons for their dissatisfaction with the couple.
"Not after what they did. It's too late, you can't have your cake and eat it, said one.
The Sussexes were also a major point of interest among subscribers to news.com.au's royal text updates during a live Q&A with royal reporter Brontë Coy, who answered questions from subscribers while reporting in London.
During the two-hour question-and-answer session, the most frequently asked questions were about Princes Harry and Andrew being allowed to wear military uniforms during the Queen's official memorial service.
Coy told followers before the backflip at the Palace, which allowed the couple to don their uniforms, that Harry had a lot of support among the crowd at the ground.
"I spoke to a lot of people about this very topic the other day before the Palace did a backflip and said that Harry could wear his uniform, and it certainly seems that Harry got a lot of support for that," Coy said.
"Both Andrew and Harry will now wear military uniform during separate Queen's watches at Westminster Hall as a mark of respect for the Queen. Harry was initially denied this opportunity, but officials appear to have bowed to public pressure.'
Ahead of the event, news.com.au will host another text-based Q&A with royal expert Danielle Elser the queen's funeral on monday.
Subscribers will receive live updates of the event itself on their phones, as well as all the analysis and reporting on the key moments of this unique event.
Texts are free to receive (although messaging and data charges may apply) and you can stop them at any time. You can reply, but don't worry, you won't receive messages from everyone else who subscribed. We will never give or sell your number to a third party. We may text you about other news.com.au newsletters or podcasts that may be of interest to you.
Ready to start texting?
To sign up, simply click the button below or text Queen on 0481 615 463
FAQ
Will the news.com.au team actually answer my questions?
Our royal journalists do their best to answer you directly. However, it is not always possible to answer every question. You may find that your question is addressed in the text to all subscribers because other subscribers have asked the same question. Great minds think alike!
Can other subscribers see my texts?
No, this is not a group chat. Only our royal reporters and a few other members of our editorial team will see the messages you send them. We will not publish conversations on news.com.au without your permission.
How often will the team send text messages?
It totally depends on what royal news is breaking and what big stories we have to share at the time and can vary. For example, on the night of the Queen's funeral, expect several updates. Feel free to text directly and let us know if you want to hear more or less from us.
How do I cancel?
You can text STOP at any time to stop all text messages and any associated payments.
Text recommendations
We encourage healthy, constructive and challenging conversations. We do our best to ensure fairness, but in all cases we reserve the right to suspend and/or ban accounts without notice for any reason, but especially to protect our services, our journalists, our readers and the community.
Here are our three simple rules for joining a text conversation.
• Be respectful to our other journalists
• We welcome your opinions, but stay on topic – criticize ideas, not people
• Watch your language
Originally published as The texts reveal what Australians really think of Harry and Meghan
https://www.dailytelegraph.com.au/entertainment/celebrity/texts-reveal-what-aussies-really-think-of-harry-and-meghan/news-story/962b3e42fc3a83125830384144c1d1f4