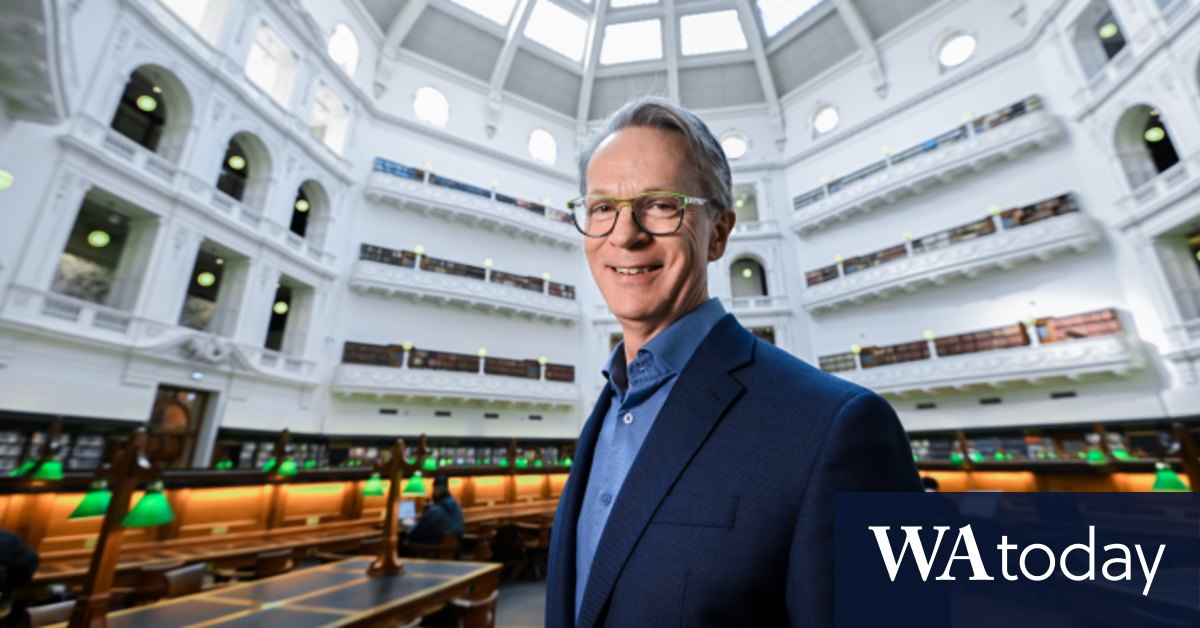 The State Library of Victoria is best known for its books, but when new CEO Paul Daldyg takes office, he plans to release some of the other large, lesser-known collections.
The library has about 1.2 million works of art, including paintings by Howard Arkley, Claris Beckett and Tom Roberts and photographs by Renny Ellis.
Daldyg wants to see more of this art on display as part of his plan to "open the doors" of Melbourne's 166-year-old institution to people who don't normally attend.
He is thinking about increasing working hours, collaborating with galleries and universities and even allowing visitors to drink coffee in more library rooms than they can now.
The library will announce Duldig's appointment on Wednesday. He takes office on August 15.
He says he is very excited to take the helm of a place that has personal connections with a large number of Victorians, whether they have researched their family history there, written a book or brought their children to events.
But he seeks to appeal to people who don't usually go to the library.
"Some people feel it's a little impressive, like, 'Can I go in there?'" He said. "And there are parts of our collection that would be incredibly appealing to a very wide audience."
Now that the $ 88 million renovation is complete, Duldig says he and new library president Christine Christian are "looking at how we're getting more active, how to get people involved, how to open doors, help Victorians make the most of this incredible resource."
https://www.watoday.com.au/national/victoria/new-chapter-for-state-library-incoming-ceo-wants-to-show-off-hidden-treasures-20220524-p5anxx.html?ref=rss&utm_medium=rss&utm_source=rss_feed