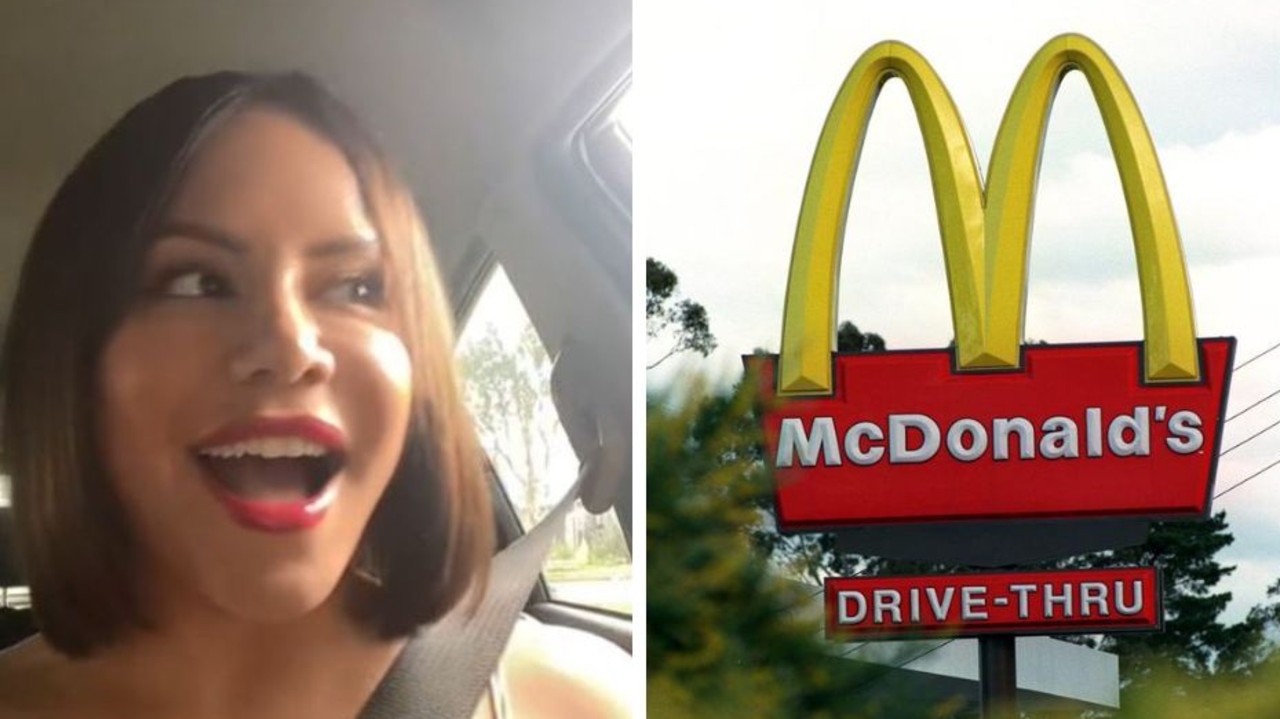 One woman pointed out a key difference that causes confusion when Australians order from places like McDonald's while overseas.
TikTok User @betty.micsh recreated the scene of an Australian in the drive-thru at fast food giant McDonald's in America.
"Can I have a bottle of water," Betty asked in her usual voice.
A voice over, pretending to be a passer-by Macca, asked Betty to repeat.
Betty did it again, but the staff member in the skit said, "Excuse me, ma'am, can you do that again? I cannot understand you.'
Betty began to repeat before pausing as she was about to say the word "water".
Instead, she quickly switched to an American accent, pronouncing it as "wahder."
The clerk immediately clicked, giving Betty what she had tried to ask for twice before.
"Yes, ma'am, I'm coming," said the employee as Betty looked both pleased and happy that the interaction was successful.
"An interpreter is needed," she captioned the skit.
Many others have shared their experiences of the same while traveling abroad.
"I should have said banana like an American when I asked for banana bread there lol," one person commented.
Another said: "I'm British, this happened to me at the airport when I was about 10 years old."
One said, "It happens to me all the time that I shout what I want."
Another added: "I would always say Coca Cola in restaurants instead of coke as they thought cake."
Originally published as "Interpreter required": Woman reports difficulty ordering in the US
https://www.dailytelegraph.com.au/lifestyle/food/translator-needed-woman-points-out-struggle-when-ordering-in-us/news-story/e2bf9dc307395917893e34ef5dab3521