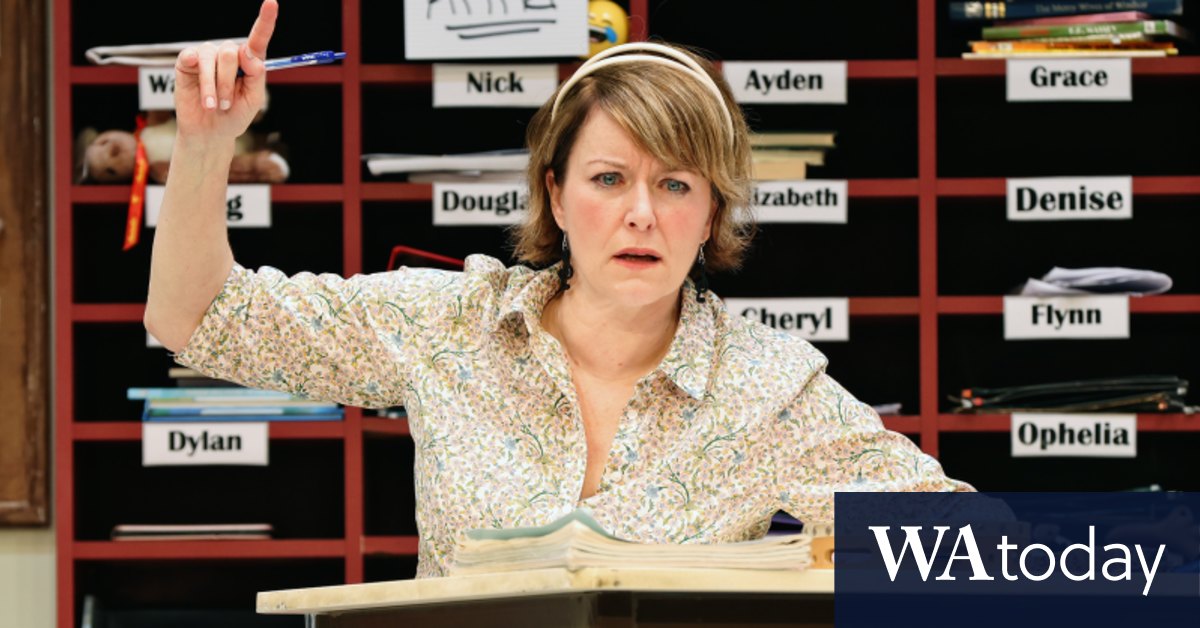 The potential for conflict between the two women is quickly established. For Anna, the difficult students of the school are "capacity resources", for Pat they are just "little shits".
Pat wants to get the most troubled kid in school, the invisible Hurricane Little, out of his class. Anna is determined to take him. She was once a difficult student herself.
Making everyone's lives miserable is the school's principal, Douglas (Nathan O'Keefe), a man who knows his way around bureaucracy, and the annoying office manager (Michelle Nye), who likes to operate the public address system and destroy documents. .
Rounding out the cast of six, fellow teacher Steve (Ezra Juanta) is awaiting a workers' compensation settlement, while another teacher, Denise (Susan Prior), is newly pregnant.
These two are especially easily sketched, and in Denise's case, that was problematic. We found out early on that she had a nervous breakdown and spent the holidays in a mental ward. But over the course of the play, she becomes just an object of fun.
The conflict between Pat and Anna intertwines with a mystery about possible financial shenanigans taking place at the school, a locked stationery cupboard and a local rodent. All this is rather nonsense.
While there are some witty observations, the production (directed by Jessica Arthur) relies for much of its comedy on gags, including strange and nonsensical transitions between scenes that have little to do with the play's larger themes.
Loading
McClements as Pat is the show's saving grace in this Sydney Theater Company and State Theater Company of South Australia production.
With her impeccable comedic timing and sharp delivery, McClements gives her character depth and conviction, even as this most world-weary teacher belatedly admits that she loves her students.
Somerville is a feisty Anna who shows strength beneath her breezy exterior. O'Keefe as the school's incompetent headmaster is a mix of cocky benevolence and callous manipulation.
Shown for laughs and with a sit-com vibe, the play tickles the funny bone. But the result is more of a blip than a slap in the face of a system stretched to breaking point.
Until October 29
A cultural guide to getting out and falling in love with your city. Subscribe to our Culture Fix newsletter here.
https://www.watoday.com.au/culture/theatre/this-school-comedy-is-more-slapstick-than-slap-down-20220918-p5bixj.html?ref=rss&utm_medium=rss&utm_source=rss_feed