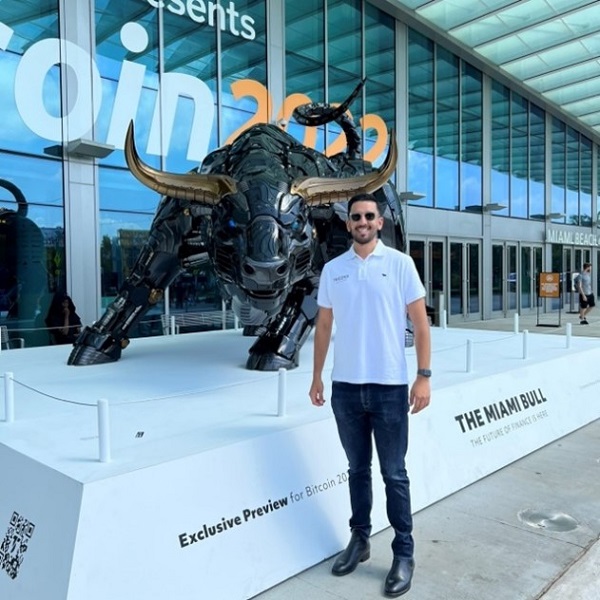 A month after the famous Bitcoin 2022 conference, TrigonX summarizes some of the major announcements and trends from the world's largest Bitcoin conference.
At the conference, held April 6-9, 2022, more than 25,000 cryptocurrency enthusiasts from around the world headed to Miami Beach to enjoy the lively and innovative atmosphere at the proclaimed United States Crypto Hub.
The great diversity of both participants and exhibitors highlighted the importance of adopting cryptocurrency in the United States. In particular, the main announcements and trends emerging from the conference included:
Jack Mahlers, CEO of Strike, has announced the introduction of the Lightning network with the Strike app and a partnership with Shopify and NCR that allows customers to purchase goods and services in both e-commerce stores and bitcoin vending machines;
Lightning Network's reputation as an operational Tier 2 solution on the Bitcoin blockchain, leading to faster transactions at lower costs, allowing businesses to accept Bitcoin for goods and services;
institutional adoption of cryptocurrencies is growing, including portfolio diversification by fund managers, pension funds / retirees and high-value individuals, emphasizing the use of bitcoin by institutions and investors as a hedge against inflation, especially in light of current global interest rates; and
The release of ETFs for cryptocurrencies and active applications seeking approval from regulators with global regulators, at which the exchange-ETF conference was held in Miami Beach a few days after Bitcoin 2022, saw a crossover of fund managers who participated in Bitcoin 2022.
TrigonX had the good fortune to discuss his popular offers of OTC and lucrative services with global cryptocurrency exchanges, fund managers, pension funds and individuals with large capital.
In response to the event, TrigonX CEO Matteo Salerno said: "TrigonX is Australia's leading own trading firm and OTC. With the rapid adoption of cryptocurrency by global institutions, as seen in the US, and with key announcements from Bitcoin 2022, TrigonX will look for ways to better anticipate these developments to support cryptocurrency institutions and investors, including exploring the use of the Lightning Network for facilitating bitcoin payments ".
After the success of the Bitcoin 2022 conference, TrigonX is pleased to sponsor the VIP Lounge at the Australian Crypto Convention, to be held at the Gold Coast Convention Center from 18 to 19 September 2022.
If you have any questions about TrigonX services or want to discuss how TrigonX can support your cryptocurrency business or investment portfolio, please contact them at info@trigonx.com.
https://australianfintech.com.au/trigonx-at-bitcoin-2022-conference-miami-beach/