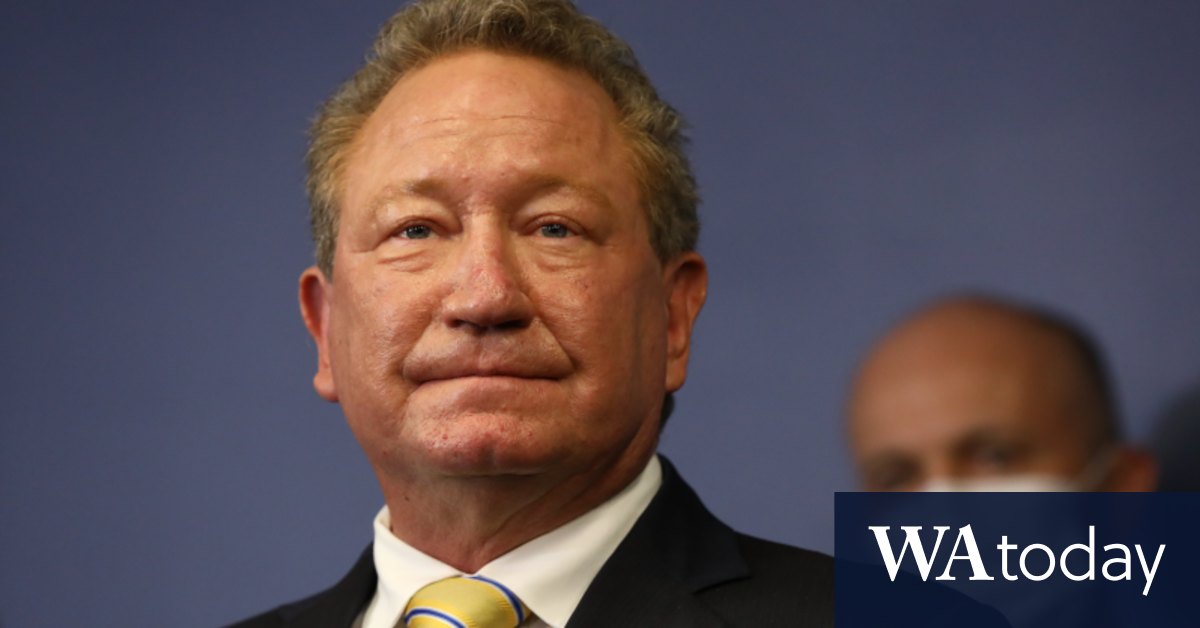 Mining chief Andrew "Twiggy" Forrest is pushing for global green energy subsidies as his iron ore miner Fortescue delivered record deliveries of the key steel-making mineral in the first quarter.
Fortescue Metals Group said in a quarterly update on Thursday that it had a strong start to the financial year, producing 47.5 million tonnes of ore at its Pilbara plant in Western Australia.
But like many large firms, Fortescue faces inflationary pressures.
Mining costs rose 16 percent year over year amid rising diesel prices and tough labor conditions. The miner got some relief from the weaker Australian dollar, but not enough to offset the rise.
Fortescue is caught between rising costs and falling ore prices. The average income per ton in the quarter was 87.43 US dollars. Between the end of June and the end of September, the Platts ore base price fell from US$120.10 per tonne to US$95.95 per tonne.
Iron ore, a key ingredient for steelmaking, is Australia's top-grossing commodity with $133 billion in total export earnings last financial year. Strong demand from China pushed iron ore prices to a record high of US$230 per tonne last year. Since then, prices have cooled as China's economy slows.
Forrest, one of the the biggest supporters of climate change initiativessaid Fortescue would follow up on its September announcement – where it committed to phase out the use of fossil fuels in its business – by pushing governments for more subsidies for green energy at next month's United Nations COP27 climate change conference.
Fortescue hit the headlines last month when it pledged to spend $9.2 billion to eliminate emissions from mining and deliver a carbon-free product to its customers by 2030. The shift, which she supports, will save the company $1.2 billion a year.
https://www.watoday.com.au/business/companies/forrest-makes-green-plea-as-fortescue-delivers-record-iron-ore-quarter-20221027-p5btfd.html?ref=rss&utm_medium=rss&utm_source=rss_feed