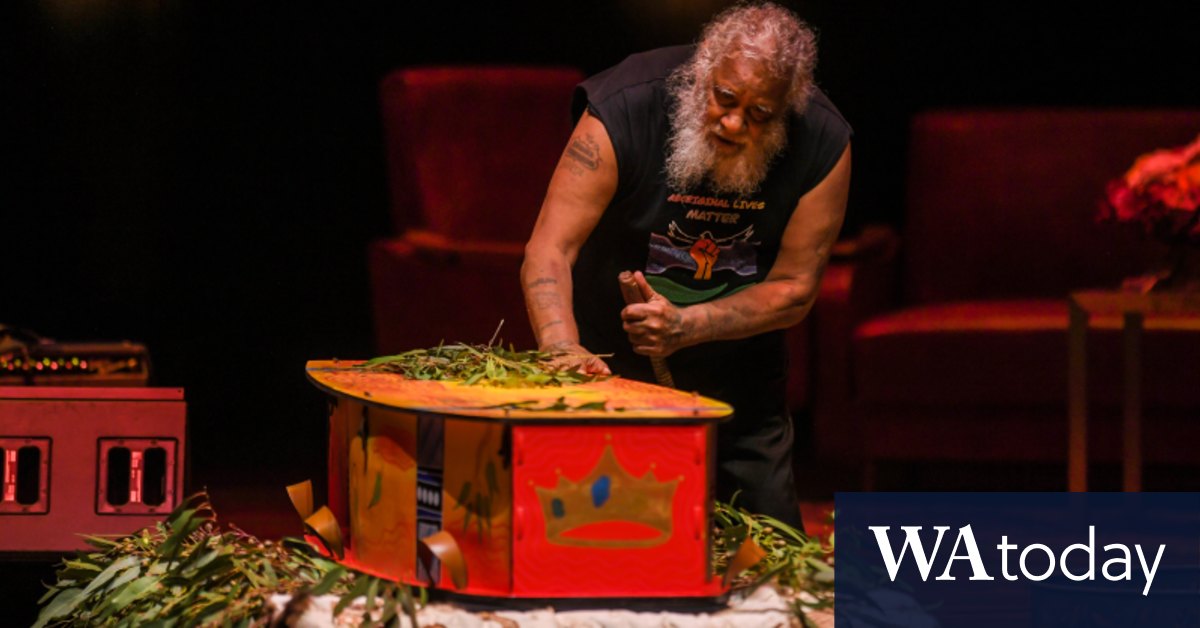 The service was attended by family, friends and dignitaries including State Governor Linda Dessau and Federal Indigenous Affairs Minister Linda Burney. Tributes to Charles were paid by his manager Patrice Capogreco, Ilbijerri Theater Company artistic director Rachel Maza, film director Amiel Curtin-Wilson, Noongar actor Kelton Pell and veteran Aboriginal activist Gary Foley.
Maza recalled her experience growing up with Charles after he and her father, Bob Maza, founded Nindethana Theater – Australia's first Aboriginal theater company – in 1971.
"I loved his cheeky humor, his passion. I loved his kindness, his phenomenal talent, his utmost professionalism, his generosity with everyone and anyone. Not a judgmental bone in his body…his true joy in life. And this was his gift to all of us, his example," Mazai said.
Curtin-Wilson spoke of the close friendship he developed with Charles over the seven years he made a documentary about his life, describing his stories as "full of magic".
"Uncle Jack really listened. He gave people space to be themselves. He met them on their terms in a way that gave them a unique dignity. The way he encouraged someone was remarkable. The way he embraced all social interaction and saw the light and dignity in everyone around him was very inspiring," Curtin-Wilson said.
First Nations musicians Uncle Kacha Edwards, Bart Willoughby, Emma Donovan and Dan Sultan led the group of performers at the service.
The service began at noon with a welcome to country outside Hammer Hall, followed by a smoking ceremony and traditional songs and dances performed by the Murrundaya Yepengna Dancers, Djirri Djirri Dancers, Koorie Youth Will Shake Spears in front of a crowd of about 2,500 who filled the main theater of the venue.
In 2009, Charles was awarded the Tudawali Award for his lifetime contribution to indigenous media. He was the recipient of the 2014 Green Room Lifetime Achievement Award, was named Victorian Senior Australian of the Year 2016, won the Red Ocher Award in 2019 and was named NAIDOC Senior Man of the Year 2022.
After the service, a Harley-Davidson hearse carried Charles' coffin down Swanston Street and past the Town Hall.
https://www.watoday.com.au/politics/victoria/full-of-magic-uncle-jack-charles-remembered-in-emotional-state-funeral-20221011-p5botn.html?ref=rss&utm_medium=rss&utm_source=rss_feed