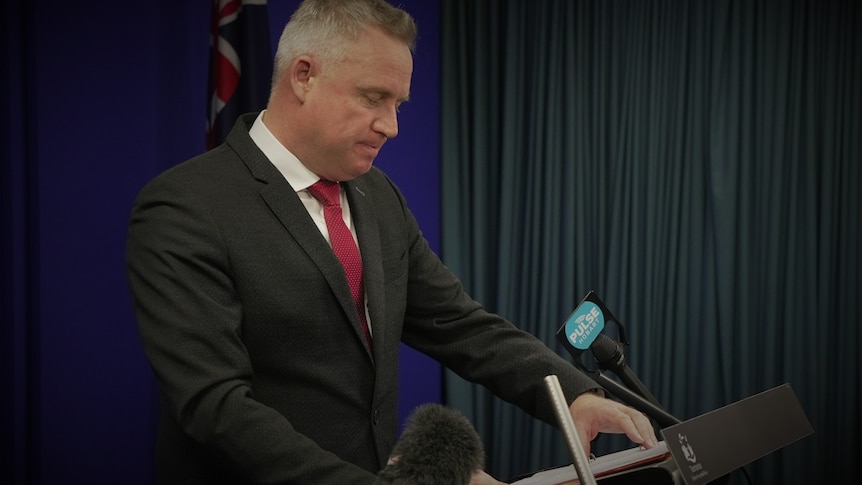 Fasten your seat belts: The battle between public sector unions and Prime Minister Jeremy Rockliff over a new pay deal is just beginning – and there are every sign it could drag on.
Key points:
Some unions have already gone on strike after Mr Rockliff's budget allowed a pay rise for civil servants of only 2.5 per cent.
Mr Rockliff held a roundtable with unions last week and made an updated proposal to increase average pay by 2.75 per cent over the next four years
It was not what the unions expected: teachers planned to strike and the health union called it "moronic"
Talks over pay have dragged on since Mr Rockliffe's first government budget as prime minister allowed for just a 2.5 per cent pay rise for civil servants.
Fed up with slow progress, some unions have already gone on strike, with public school teachers the latest to announce their intention to walk off the job.
Perhaps sensing that the situation was getting out of government control, Mr Rockliff held a round table with the unions last week.
He listened as they expressed concerns about the workload, about wages falling short of their interstate counterparts, not to mention the rising cost of living.
And when he promised to present a pay offer that also included a one-off cost-of-living bonus, unions felt hopeful that they would not have to fight with the government, as was the case in 2016 and 2019.
That proposal came in Friday afternoon, with state employees receiving an average pay increase of 2.75 percent over the next four years.
It included a one-time bonus of $3,000 for workers who took home less than $64,000 a year and $1,500 for those who earned more.
It also included some new provisions, including foster care and surrogacy leave, and extending bereavement leave to include stillbirths and miscarriages.
A letter from the Department of the Prime Minister and Cabinet Secretary Jenny Gale also told unions they must return to the government by next Friday so the agreements can come into force by December 1, and threatened to make further industrial action almost impossible negotiations to continue.
It didn't take long to realize the proposals fell short of union expectations, with Health and Community Services Union secretary Tim Jacobson particularly furious.
"This proposal is, in essence, insultingly brazen, moronic and something that Tasmanian public sector workers should not be considering at all," he said.
"The proposal that is on the table is completely outside of our expectations in terms of cost of living.
"The government's negotiators have been completely absent from day one in terms of where the workforce is and how much they're struggling, and we see that today in the offer they've made."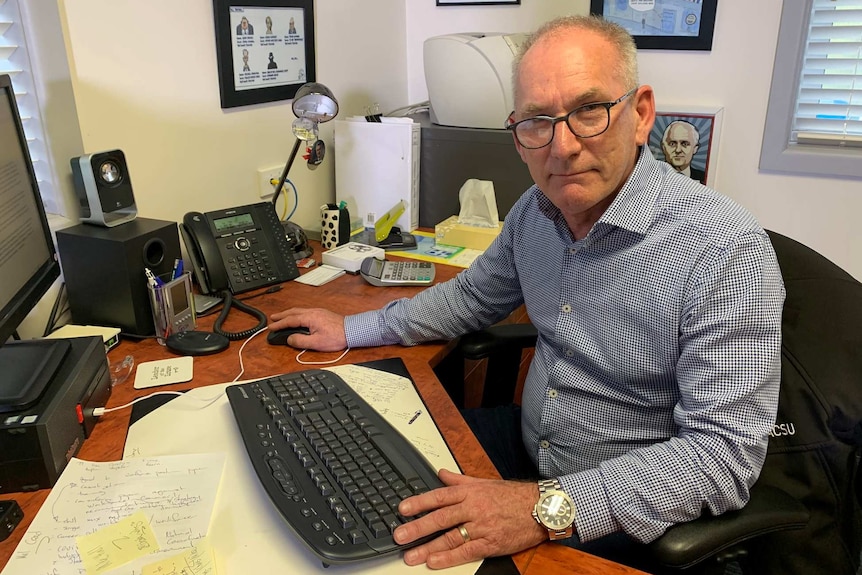 They are fighting words.
The president of the education union, David Ganford, was equally angry and said teachers would not back down from next week's planned protests.
He said the deal failed on three fronts – it didn't provide pay increases that would keep pace with the cost of living, it didn't pay teachers the same rate as their interstate counterparts, and it didn't give them enough time to negotiate. on the best terms by the specified deadline.
He said he would not even give the deal to members until it led to what they wanted – improved resources and measures to relieve the strain on teachers and support staff.
There will be a school strike on Wednesday
This means the strike continues as planned and parents must take other action on Wednesday until public schools open their doors at 10.30am.
On Friday morning, Attorney-General Elise Archer accused the union of calling for strike action before it had even seen the offer, and the government will be desperate to avoid similar strikes in the final term of the academic year.
The delay in opening schools is causing inconvenience to families across the state, and the government doesn't want people to blame them.
Mr Rockliff stressed he was offering a fair and equitable deal that the state budget could afford, but unions would try to undermine that argument.
Unions will point to higher wage offers in New South Wales, Queensland and Western Australia – states where teachers, child welfare workers and paramedics were already paid more.
They will argue the state has got its priorities wrong given it is willing to pay at least $375 million for a new AFL stadium on Hobart's waterfront and has forked out a 12-year, $204 million deal to land the AFL's 19th licence.
Angry civil servants are making a lot of noise, and if this message resonates with the public, the government may have no choice but to increase its offer.
The last public sector wage battle was bitter and protracted as unions fought — ultimately successfully — to lift the Liberal government's 2 percent pay cap, but this year's negotiations could be even tougher.
Earlier this year it weathered the storm of angry, overworked nurses offering a deal including increased COVID bonus pay and incentives for trainees and former nurses.
This time his task is more difficult, as he negotiates with police officers, paramedics, teachers, firefighters and civil servants.
Although this pay offer was rolled out to all unions at the same time, each group has very different demands and priorities.
Some consider pay to be the most important issue, while others are more concerned with workload and reducing overtime.
All in all, Mr. Rockliff has a lot of fires to put out in just six months of his tenure as Prime Minister.
If he can't put them out soon, we're in for another pay war.
And history says it won't be short.
https://www.abc.net.au/news/2022-09-24/unions-square-up-with-government-over-pay-deal/101469876