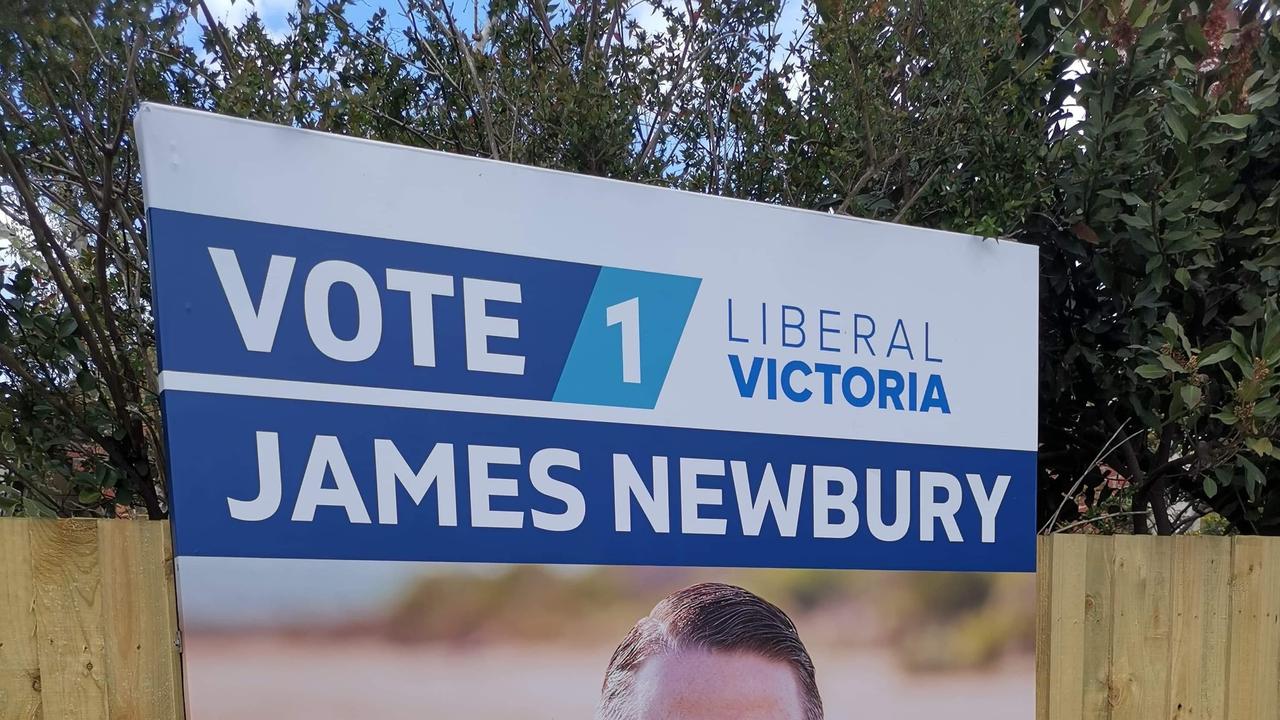 A frustrated homeowner has been left baffled after a massive campaign sign for his local MP was affixed to his fence without his permission.
The resident of Brighton, south-east of Melbourne, saw red after spotting a huge advertising sign reading "Vote 1 James Newbury, Victorian Liberal".
A friend of the homeowner posted a photo of the sign on social media on Friday.
"My friend is the owner of the house and categorically did not give permission to install this sign. They have already asked the company to remove it. They also volunteer for independence in the area, so they are absolutely outraged," they wrote.
The costly mistake by the MP's team comes just two months before Victoria elects its new parliament on November 26.
A tech-savvy friend of the homeowner later confirmed the sign would be removed, writing: "James visited them (the homeowner) and apologized for the incident. He said that it will fall first on Monday."
Mr Newberry confirmed this on Saturday.
"Unfortunately, the sign was mistakenly placed closer to the property than intended," the MP told news.com.au in a statement.
"As soon as I found out, I personally came home and apologized. It was gracious of the host to accept the apology.
"A local small business that installs the signs was immediately organized to move them to a nearby fence as soon as possible."
The MP for Brighton was first elected to the Victorian Parliament in November 2018, and the electorate was the only Liberal Party seat left from 1856.
Mr Newberry is Shadow Minister for Environment and Climate Change, Equality, Bay Conservation and Special Minister of State.
A a similar incident occurred in May after a homeowner retaliated against Holt Range Liberal candidate Perera after a large sign was drilled into a palisade without permission.
Casey City Council planning and building manager Duncan Turner said at the time that political candidates had to get permission from landowners before affixing political signs on private property.
"If permission is given by the landowner, campaign signs erected on private land do not require planning permission from the council, provided that only one sign is displayed, the sign does not exceed 5 square metres, it is not illuminated and must not be displayed for more than 14 days after the election date," he said.
It is clear that this is the same for all councils.
Keep the conversation going by emailing: tamaryn.mcgregor@news.com.au
Originally published as The deputy burdens the electorate with a fundamental mistake on the eve of the elections
https://www.cairnspost.com.au/news/national/mp-aggravates-electorate-with-crucial-error-ahead-of-election/news-story/ee774c3779a3db418378417c63de2a6b