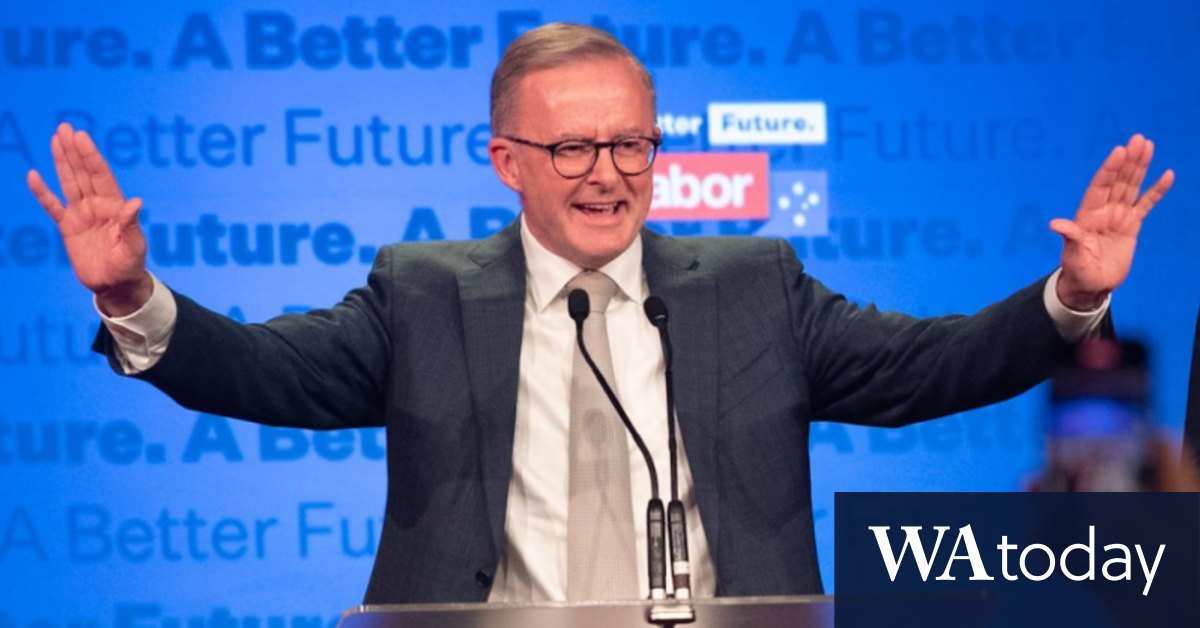 I want to seek our common goal and promote unity, not fear, and optimism, not fear and division. This is what I have been striving to do throughout my political life. And that I will bring to the leadership of our country. Collaborating and working with people is a manifestation of strength, not weakness.
Loading
I want to find that common language where we can plant our dreams together. To unite our shared love for this country, our shared faith in the future of Australia, our shared values ​​of justice and opportunity, and hard work and kindness to those in need. And I can promise all Australians that – no matter how you vote today, the government I lead will respect each of you every day. And I will strive to get your vote next time.
We are the largest country on Earth. But we can have an even better future if we seize the opportunities that lie ahead. The ability to shape change rather than shape it. And we can shape change more effectively if we strive for it [bring] people on this path of change.
Together we can end climate wars.
Together, we can seize the opportunity for Australia to become a superpower in the field of renewable energy.
Together we can work in common interest with business and unions to increase productivity, increase wages and profits. I want an economy that works for the people, not the other way around.
Together we, as a country, can say that all of us, if the Fair Work Commission does not reduce the wages of minimum age workers, we can say that we welcome it absolutely.
Together we can strengthen universal health care through Medicare.
We can protect the universal pension.
And we can write universal childcare in this proud tradition.
Together we can fix the crisis in helping the elderly.
Together we can make equal opportunities for women a national economic and social priority.
Together we can and will create a national anti-corruption commission.
Together we can be an independent, sustainable nation, confident in its values ​​and in its place in the world.
And together we can accept Uluru's statement with all our heart. We can respond to his patient, kind appeal to the voice enshrined in our constitution. Because we should all be proud that among our great multicultural society we consider the world's oldest living continuous culture. And I recognize the next Minister for Indigenous Affairs of Australia, Linda Bernie, who is here.
My Australians, no one comes here alone. And I wouldn't be standing here tonight without the support, hard work and faith of so many people. For my parliamentary team, including my deputy Richard Marles and my Senate leader Penny Wong. My wonderful economic team is led by Jim Chalmers and Katie Gallagher.
Arrangements are made on Monday morning for these people to take the oath as members of my team. So that Penny and I can attend an important meeting of the Quad leader in Tokyo with President Biden, Prime Minister Kishida and Prime Minister Modi. And I want the leaders of the business team to start work on Monday morning.
I would like to thank my shadow ministry and my amazing members of the Caucasus, including the people who are here tonight at this joint event in the corner of our seats, including Tony Burke, who is here.
Loading
I want to thank all our Labor candidates. I want to thank everyone who worked so hard for this victory. We stand on your shoulders.
Most ordinary members of the Labor Party never ask for anything. They knock on doors, call, work so hard. They hand out how to vote. They promote the work of local P&C, local children's football, local netball, when they go shopping in the supermarket, when they talk to their neighbors. I thank every true believer in the Australian Labor Party.
And I am proud to thank the members of the powerful trade union movement.
I want to thank my company director, our amazing national secretary Paul Erickson and his team. My staff is headed by my first company director in 1996. And my voter office team that hasn't seen much of me caring for this electorate led by Helen Rogers, thank you very much.
But for all of them – and I won't call them because there are too many of them – there are many people who have believed in me and supported me for decades in this great movement to be where I am today. You know who you are, and I know who you are, and thank you.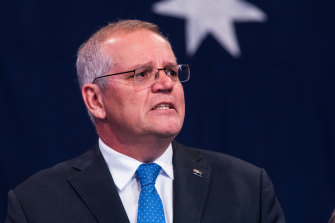 I said I had been underestimated all my life during the campaign. Now that all this is true, I was also raised by others who saw something in me. And who encouraged me in life along the way. And I promise the Australian people tonight that I am not here to occupy space, but to make positive changes every day.
And to the amazing diverse people of Grandler. All politics is local. And in 1996, there were various people who wrote off the chances of Labor to stay in that chair. This is my 10th election. And I want to say thank you for your faith in me. It is an absolute honor to be your voice in our national parliament.
My partner, Jodi, thank you for coming into my life and sharing this journey. And to my very pride for the achievement, my son, Nathan, thank you, friend, for your love and support. Your mother who is here today, Carmel, we are both so proud of the caring, wonderful, intelligent young man you have become.
Thanks to my mom who shines on us. And I hope tonight there are families in public housing. Because I want every parent to be able to tell their child no matter where you live and where you come from, in Australia the door of opportunity is open to all of us. And, like any other Labor government, we will just widen those doors a little more.
Friends, today we have gone down in history. And tomorrow together we will start working on building a better future. A better future for all Australians.
Thank you very much.
The Morning Edition newsletter is our guide to the most important and interesting stories, analysis and understanding of the day. Register here.
https://www.watoday.com.au/politics/federal/prime-minister-elect-anthony-albanese-s-victory-speech-in-full-20220522-p5andv.html?ref=rss&utm_medium=rss&utm_source=rss_feed