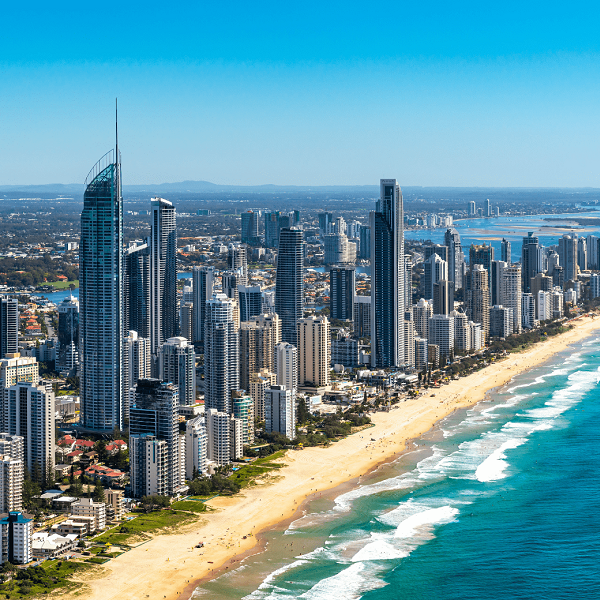 Westpac has announced the opening of a new technology center on the Gold Coast that will create up to 200 additional jobs in the state over the next few years.
The opening will allow Westpac to expand its technological, engineering and training capabilities as the bank expands its digitization program.
"The City of Gold Coast is a globally connected city with one of Australia's fastest growing economies, which also offers great lifestyle benefits for people looking for major change," said Chris de Bruin, executive director of consumer and business. -bank Westpac.
"Creating a new technology center at Surfers Paradise will allow us to expand our technology agenda and attract world-class talent, as well as create opportunities for employment, training and development in Queensland.
"The hub will focus on bringing together software engineers, technologists and data professionals who can work in partnership with our digital teams to make banking easier and faster for our customers and bankers with new technologies.
"It also gives residents the opportunity to join a large-scale organization and build a career in the banking sector," de Bruin said.
Visiting the new facility at Surfers Paradise, Treasurer and Minister of Trade and Investment Cameron Dick said Westpac's decision to choose Queensland and the Gold Coast "said a lot" about what the state has to offer as a major place for private sector investment.
"Gone are the days when Queensland and its regions were considered the second or third choice as a venue for a new major investment project or business operation," Dick said.
"Due to the fact that companies of this level, such as Westpac, are increasingly creating new valuable operations here, it is clear to many that Queensland is a leading place for investment. A strong health response to COVID-19 and an economic recovery plan has accelerated our state's recovery from the pandemic, which now puts us in a "presidency" to attract investment projects and jobs to Queensland.
"Enviable lifestyles, competitive property prices and an increasingly skilled and educated workforce are good reasons to relocate to Queensland and its regions, especially in a highly competitive job market. With about 130,000 people moving here in the next five years, there is potential for Queensland's talent to grow even more and attract more investment and jobs. "
Westpac's chief information officer, consumer and business banking, Paul Barry, says the center was designed with software engineers in mind.
"We have made significant progress in upgrading our technology systems and infrastructure not only for our customers but also for our people, and the center has created the latest tools and technologies to ensure our engineers can work as efficiently as possible and be able to focus on interesting things – developing solutions.
"We also want to take advantage of the hidden talents and opportunities that exist across the country, and with the growing number of Australians looking for hybrid job options or regional relocations, we have chosen Gold Coast to combine better lifestyles, careers and opportunities for growth in what we see as Australia's own "Silicon Beach" where technology and innovation meet the sun and the surf, "Barry said.
https://australianfintech.com.au/westpacs-new-technology-hub-to-bring-up-to-200-jobs-to-queensland/