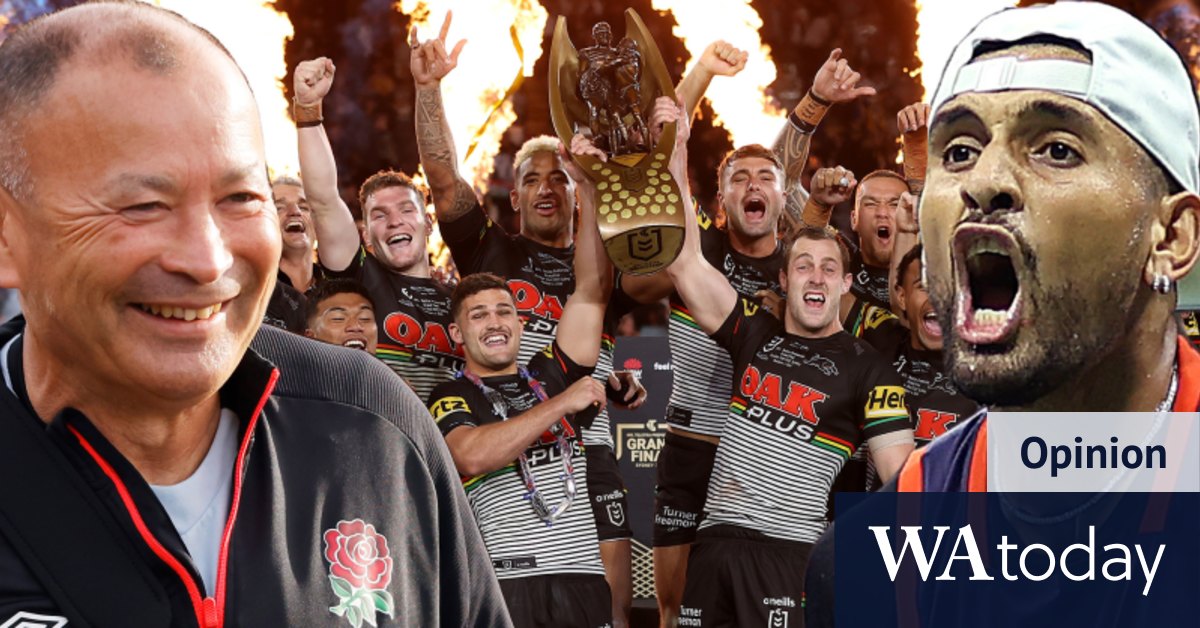 When the treasurer's mini-budget is exhausted, it's the time of year for our annual sports stock advice guide, which gives you what used to be "good oil" and is now "the best wind farm" to hold, buy stocks and sell.
So, without further ado. . .
Rugby Union, Rugby League and AFL. Sell. Yes, they are all profitable now – especially the league and the AFL – but I don't think anyone has fully realized the importance of concussion lawsuits yet, especially the NRL. With each passing month, that cloud on the horizon grows darker and closer, and the rumble of thunder grows louder. Despite​​​​this bleak forecast, there are still some quirky deals in these codes. Read on. . .
Swans. Unfortunately, I am thinking of selling. The story logic isn't good for teams that get to a grand final only to get absolutely hammered – and that last month against Geelong was so bad you'd expect them to have post-traumatic stress next season. Somewhere in the back of your mind, there has to be the thought, "If we have a good regular season, we might end up back there with 18 roaring chainsaws." It can be expected to take some time before they recover. (Think about what happened to the GWS Giants in the 2019 grand final. First they were in their pants, then they were publicly scored 89 points, and they haven't been heard from since.)
Eddie Jones. Buy. Just about the only thing he doesn't have on his rugby resume is being a World Cup-winning coach. But he remains the most experienced team leader in the game and I say he will take the Wallabies team after next year's World Cup and lead them to a home World Cup final in 2027.
Penrith. Hold on. Yes, they are a major act, and yes, they have won two premierships on the trot, but they are likely to win at least a third. But everyone knows it and is in no way underestimated. They are a solid part of your portfolio and ensure that even if the stock market crashes, you won't lose everything.
Gatekeepers. Buy. That new coach everyone is talking about, Darren Coleman, has laid the foundations. Next season will be the best in years. You heard it here first.
Socceroos. Buy short-term and sell when hope is highest. Not that you'd know it, but they're going to play in the World Cup in about three weeks. If they do, they'll be in fashion — as they are every time they compete in a tournament — and their schedule will grow. They have, make no mistake, done brilliantly well to get there. But be clear about this. Cue the moment we all think, "They can go further this time" and sell.
https://www.watoday.com.au/sport/trade-period-which-stars-to-buy-and-sell-in-the-world-sport-sharemarket-20221026-p5bt5y.html?ref=rss&utm_medium=rss&utm_source=rss_feed