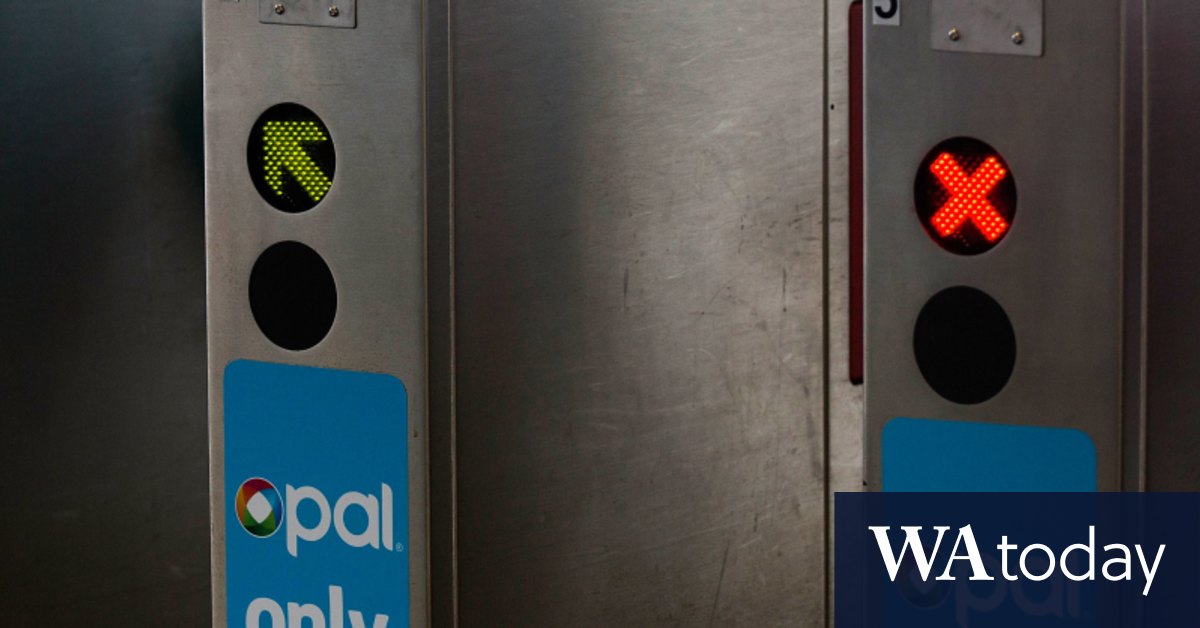 The NSW Government has dramatically escalated its war on rail workers by filing an urgent application to stop NSW's top union body tweeting plans to switch off Opal ticket readers at stations this week.
Sydney Trains applied to the Fair Work Commission early on Saturday morning to stop what it said was an illegal practice – blocking readers – and to ban NSW unions from using Twitter to encourage workers to carry out threats.
Opal machines at Sydney stations will be shut down completely from Wednesday this week in the latest stage of a bitter industrial dispute with the government.
While the railway union started to leave Opal gates open on most stations last month, the card readers on the machines remained on, allowing people to pay their fares. The government says 90 percent of passengers continued to cycle on and off.
Transport Minister David Elliott said on Thursday that the government had received guidance on the proposal new industrial action was illegal and he strongly warned the railway unions to abandon their plans.
However, NSW unions said the government had "upped the ante" over the weekend, with union leader Mark Morey saying the banning of the Twitter feed was "the kind of action you'd expect in Vladimir Putin's Russia".
"Only a government made up of fragile control freaks with something to hide would attempt such a cynical move," Morey said.
"New South Wales unions are committed to open dialogue and free information. Instead of trying to silence people, perhaps the government should focus on raising their wages and mitigating the dramatic rise in the cost of living that happened on their watch."
A statement from Elliott's office, released on Saturday afternoon, said: "Last night the NSW Government lodged a Section 418 application with the Fair Work Commission (FWC) to accept disruptive action proposed by the Rail, Tram and Bus Union (RTBU) for tripping or short-circuiting Opal machines declared 'unprotected'.
https://www.watoday.com.au/politics/nsw/state-tries-to-ban-unions-tweeting-about-dispute-ahead-of-opal-switch-off-20220917-p5biv5.html?ref=rss&utm_medium=rss&utm_source=rss_feed